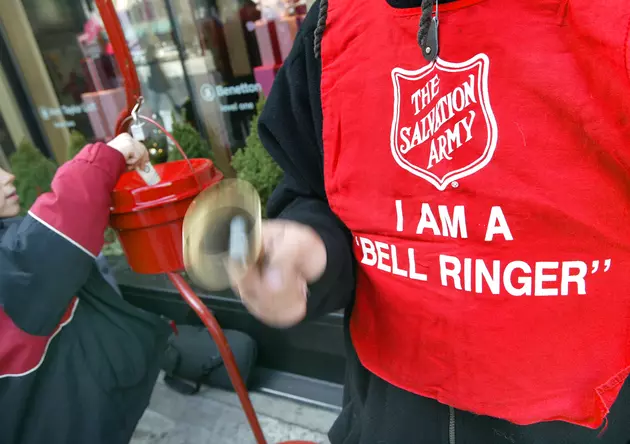 Salvation Army Red Kettle Campaign Begins Today
Tim Boyle/Getty Images
The Salvation Army will begin ringing the iconic Christmas bells today, Friday, November 9 with a big downtown kickoff!
They have a big goal to meet, $1.5 million dolloar to fund programs and services both at Christmas and throughout the year.
The first ring of the Christmas bell will be at Rosa Parks Circle in downtown. Major Norman Grainger, The Salvation Army Kent County Coordinator, Deann Wright, SpartanNash District Manager and Ruth Kelly, Grand Rapids City Second Ward Commissioner will simultaneously ring the first bells of the season to kick off the 2018 Red Kettle Campaign. And, I will be there too, to help kick off the campaign. In addition, 4th and 5th grade students from The Potter's House will perform several musical selections and will also join-in the bell ringing festivities.
With SpartanNash,the corporate partner with the Salvation Army, you'll find bell ringers at all 87 Family Fare Supermarkets, D&W Fresh Market, Forest Hills Foods, ValuLand and VG's locations throughout Michigan.