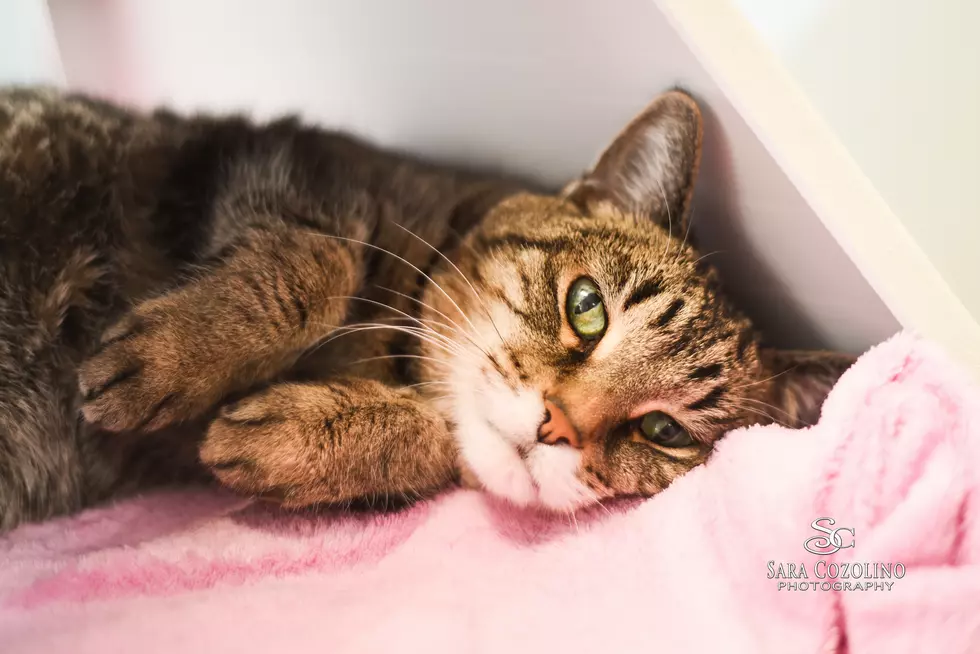 Sassy is Our Pet of the Week on Wet Nose Wednesday
"Sassy"/Sara Cozolino
Megan from the Humane Society of West Michigan wasn't able to come into the studio yesterday morning due to COVID-19, but we talked on the phone about Sassy!
Sassy, is a sweet senior lady at 15. Her foster mom says "Sassy is the cuddliest cat I've ever fostered. She loves being petted all over, including belly rubs. She will start to purr as soon as I say her name or walk towards her!
If you'd like to give this golden girl her furever home, please visit our website at www.hswestmi.org

Megan also talked about:
Freaking Out Fido Seminar
Is your dog sensitive to noise? Clings to you like Velcro? Afraid of people new places, the car, etc? Then you should sign up for our Freaking Out Fido Seminar!
Learn how to recognize the subtle and not-so-subtle ways your dog is trying to say help me! We explain methods of calming your dog and ways to teach him to be brave. This is a practical guide for you and your freaking out Fido!
Sign up through our website today join us for our next seminar held on Saturday, March 6th!
https://www.hswestmi.org/seminars.html
PCC & Two Scott's Barbeque
Paws, Claws & Corks is swiftly approaching, and we can't wait any longer to share some of the fun details of our event with you!
Paws, Claws & Corks will be a hybrid event this year--meaning that while the program and the auction will be virtual, we're still going to spoiling our local guests with several in-person engagement opportunities, including a takeout dinner from one of our favorite local restaurants!
We're excited to announce our first restaurant partner, Two Scotts Barbecue! They're going to be offering their signature sliced brisket, pulled pork, mac & cheese, smoked beans, mini corn muffin, sliced pickles & barbecue sauces! Thank you Two Scotts Barbeque for supporting pets in need in West Michigan!
If you'd also like to support our cause, (and treat yourself to a delicious free meal) visit our event page below to learn more and purchase your tickets today!
https://www.hswestmi.org/pcc.html
Please visit www.hswestmi.org to view profiles and learn more about adopting!
OH NO WE DIDN'T: 12 Photos That Prove That Alpacas Are Cuter Than Llamas