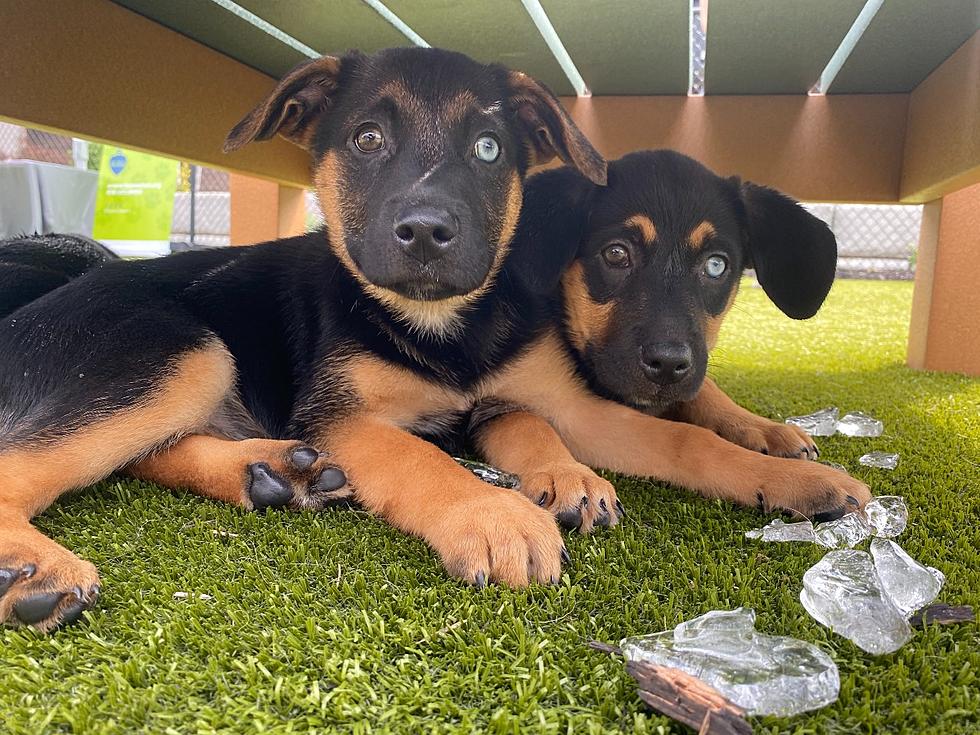 How About a Cute Puppy in Your Home? Humane Society Has Puppies!
HSWM
Introducing all 13 of the Humane Society's available puppies! Under five months old- all mixed breed!
The Humane Society of West Michigan has so many adorable puppies that they could not narrow it down to one to highlight!
All the puppies available are under five months old, and are desperately looking for their forever homes! Since they are so young, they believe with the proper introductions they would do well with children, cats, and other dogs!
They are a full shelter currently and are asking that if you are considering bringing a new puppy into your life to check out their website hswestmi.org, or visit during open hours. As always, adoptions are first come, first served so do not hesitate!
As a reminder, puppies are $325 to adopt which includes a spay or neuter, age-appropriate vaccines, and a six-week training course!
Pet Supplies Plus Grand Opening!:
Humane Society of West Michigan is beyond excited to celebrate the grand opening of Pet Supplies Plus located in Rockford this upcoming weekend! Pet Supplies Plus has been a long-time partner with the organization and to help celebrate they are bringing the adoption trailer that was generously donated by Pet Supplies Plus full of adoptable pets! They will be there with the pups July 29th and 30th from 10 am-2:00 pm.
"Unicorn Fosters" Needed:
They are always in need of fosters that are willing to take on pets that need a "Unicorn Foster!" These animals require a special environment such as, but not limited to, no kids or no other animals in the home. These animals may also include pets that need special medical care and attention. They understand these fosters are hard to find, which is why rescues have nicknamed them "Unicorn Fosters." If you think you could be a Unicorn Foster, they'd love to hear from you!
For more information on our foster program and how to sign up, visit our website at http://www.hswestmi.org/aboutfostering.html
WOOF: These are the most popular dog breeds in America
More From 100.5 FM The River