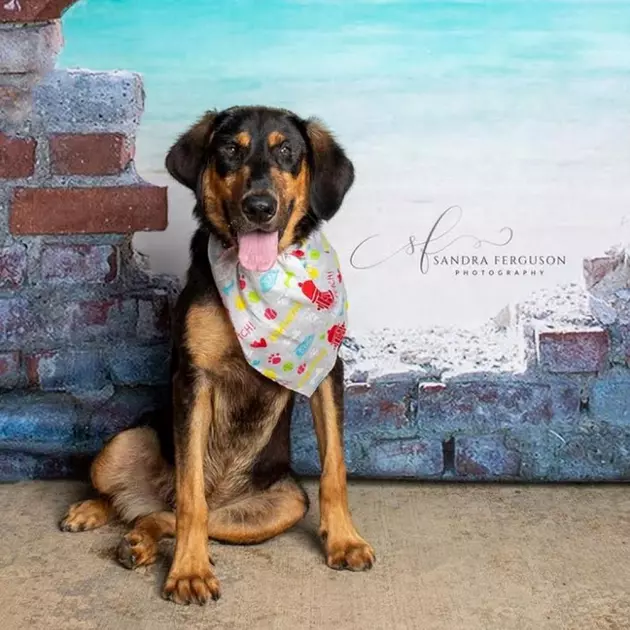 Puddin is Our Pet of the Week on Wet Nose Wednesday
Sandra Ferguson
Parker from the Humane Society of West Michigan wasn't able to come into the studio this morning due, of course, to the Coronavirus, but talked on the phone with me about Puddin for Wet Nose Wednesday.
Puddin is an adorable girl recently arrived at HSWM from an overcrowded shelter in Tennessee. Puddin is sweet as can be and has a history of playing well with other dogs. She will be available for adoption soon and will be posted on our website, www,hswestmi.org once adoptable
Parker also talked about:
Kids Day Out (Thursday, 8/20 & Thursday 8/27)
You won't want to miss our Kids Day Out program! Join us for two more Thursdays only for an outdoor-based day of activities, games, guest speakers, animal time and more!
Kids Day Out is a great fit for any child looking for fun with others outside the home!
Pre-registration is required for each Kids Day Out at $50 per child. Spots are limited and filling quickly! To register and learn more, please email heducation@hswestmi.org
Tito's, Tots, & Tails (8/27, 5-10pm)
Join us for the third annual Tito's, Tots, & Tails at Blue Dog Tavern!
Blue Dog Tavern in collaboration with Tito's Handmade Vodka are coming together once again to support the animals of Humane Society of West Michigan!
A portion of the evening's proceeds will be donated to Humane Society of West Michigan, a 100% donor-funded 501(c)3 nonprofit animal shelter. There's never been a better excuse to enjoy some tots and Tito's! We can't wait to see you there!
KEEP READING: Here are 6 foods from your cookout that could harm your dog