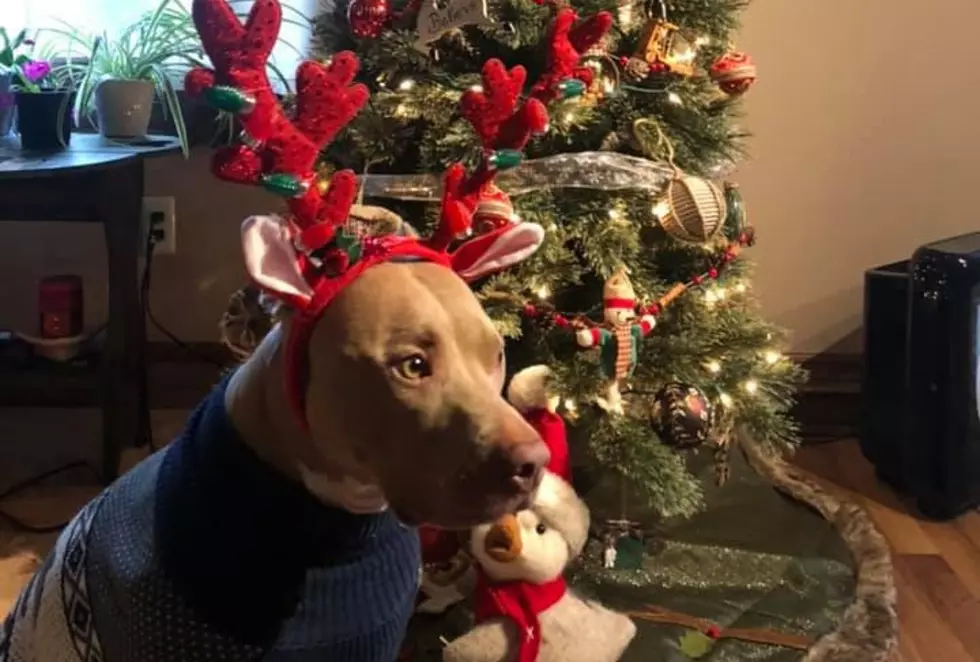 Hamilton is Our Pet of the Week on Wet Nose Wednesday
"Hamilton"/HSWM
Amy from the Humane Society of West Michigan wasn't able to come into the studio this morning due, of course, to the COVID-19, but talked on the phone with me about Hamilton!
This adorable honey-baked hippo is as sweet as his nickname implies. He's a very loving pup and an extreme snuggler--he likes to be around his people at all times! This 3-year-old meatball head is bouncy and fun, has loads of energy, and is up for any adventure! He would do best in an only-pet home with a fenced-in yard where he can run and play with his people. Poor Hammy has been in and out of our care for two years, and the only thing on his wish list is a furever home for the holidays! Because he is one of our long-term pets, Hamilton is also FEE-WAIVED to adopt! If you're interested in adopting Hamilton, please visit our website at https://www.hswestmi.org/
Looking to buy some last-minute gifts for your pet, but trying to avoid the crowds?
Consider purchasing some items online through HSWM retail, where not only can you shop safe and smart, but part of the proceeds are used to support animals in our care! We are currently offering curbside pickup for items purchased, and are available to help you today and Wednesday during our open hours. We look forward to helping spoil your fur babies!
Looking to buy something for the people in your life, as well as the pets? Stop into HSWM to pick up one of our elegant ornaments! A beautiful navy colored bulb with our logo and the year 2020 printed on them in white, they make great gifts for pet lovers and people who support our mission! A minimum donation of $10 is all that's required to purchase an ornament, although of course, the animals in our care would appreciate any amount of support you can give!
We are open this week on Tuesday and Wednesday from 11 am to 6 pm to help get you all set for the holidays!
Sponsor a Shelter Animal for the Holidays! When you sign up to sponsor an HSWM rescue animal, that pet will receive a stocking or wreath full of goodies and treats. Plus, available dogs will have the opportunity to go on an exciting car ride to check out all of the local Christmas light displays!
Sponsorship is $50 for a dog and $30 for a cat and you will receive a story update and photo of the animal you sponsor. Not only will they be able to enjoy their gifts at HSWM, but any adopted animal will get to take their goodies to their new home with them too!
Visit our website to select a pet and give them their best holiday yet!
We would like to extend a heartfelt Happy Holidays to the Grand Rapids community! We want you to know we appreciate your passion for adoption and for helping so many pets find their furever homes this holiday season. Since we have been open for walk-in adoptions, HSWM has adopted out over 400 pets, and we couldn't have done it without you!
We also want to remind adopters that we will be closed for the holidays from Thursday, December 24th, through Saturday, December 26th. We will also be closed for New Years' on Thursday, December 31st, and Friday, January 1st. Thank you again for your outstanding support in these uncertain times, we could not do the work that we do without this wonderful community behind us!
Check out these 50 fascinating facts about dogs: