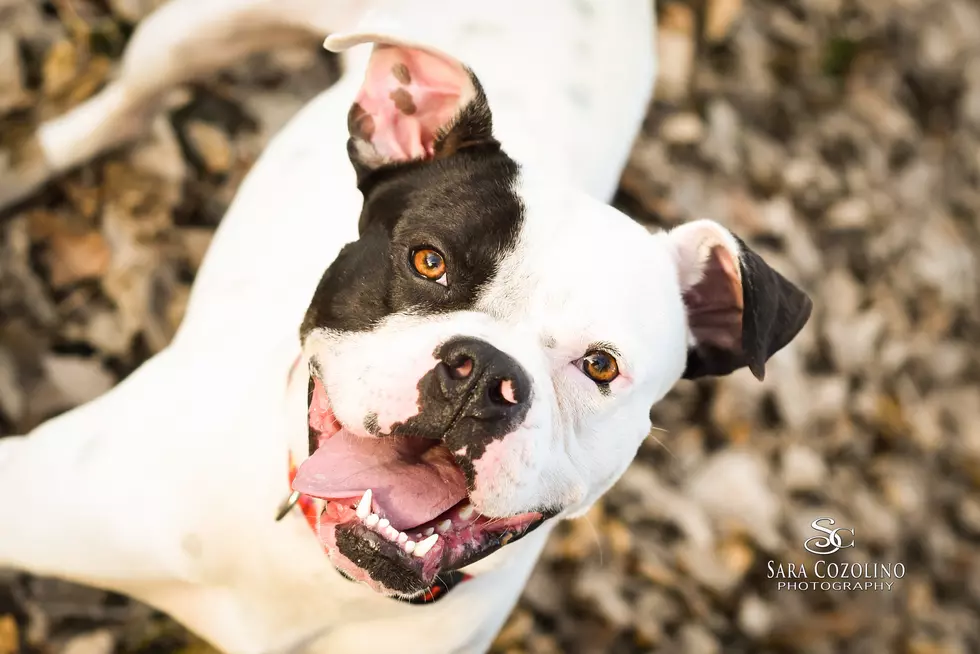 Geno is Our Pet of the Week on Wet Nose Wednesday
Sara Cozolino
Kaitlin from the Humane Society of West Michigan wasn't able to come into the studio this morning due, of course, to the COVID-19, but talked on the phone with me about Geno!
This week's featured pet is Geno, a rambunctious 2-year-old pup who is the very definition of FUN! He loves people, loves to run, has a huge smile, and an adorable bow-legged gait. Poor Geno had a rough start before coming to us, he was surrendered after someone dumped lighter fluid on him and lit him on fire--so he's looking for a family who will show him extra love and kindness. However our vet staff has taken excellent care of him, and Geno is healing up very nicely. Despite all he has been through, he is still a loving boy and gives lots of kisses!
Geno has a fantastic, goofy personality, and his antics will keep you laughing all day long!
Brianna also talked about:
Yesterday was Giving Tuesday! Kaitlin said we want to thank all who donated. We are a 100% donor-funded organization, so each and every donation allows us to continue the work that we do! Your donations provide food, shelter, medical, and behavioral support that is critical to animals in our care until they step out of our doors to their next adventure. This year, we had Chow Hound Pet Supplies and an anonymous donor who matched donations dollar-for-dollar up to $15,000!
Empty the Shelters - Holiday Hope
Empty the Shelters is almost here to help get pets home for the holidays!
Despite this year's challenges, BISSELL Pet Foundation has remained vigilant in its mission to find loving homes for shelter pets. From Wednesday, December 9th through Saturday, December 12th, BISSELL Pet Foundation is aiming to bring holiday hope to homeless pets across the country with its Empty the Shelters – Holiday Hope event. They will support the adoption costs of all of the pets in our care so that each pet will be only be $25 to adopt! Mark your calendars for this amazing adoption opportunity, and keep an eye on HSWM social media pages to learn more!
Winter Dog Walking Safety
Temperatures are starting to drop, and as they do it's important to keep in mind how to safely walk our dogs in colder weather.
When taking your pup for a walk, consider bundling them up in a coat or a sweater to keep them warm and cozy! Booties or gels such as Musher's Secret or petroleum jelly will keep your pup's paw pads moisturized and protected when walking on cold snow, ice, or rough salt. After walks, make sure to wash and dry your pet's paws and stomach to remove any extra snow, salt, and chemicals, and be sure to use a pet-safe deicer around your home.
If the weather gets too cold, consider fun indoor activities instead, such as hide and seek for treats, or chasing a ball up and down the stairs!
Check out these 50 fascinating facts about dogs: