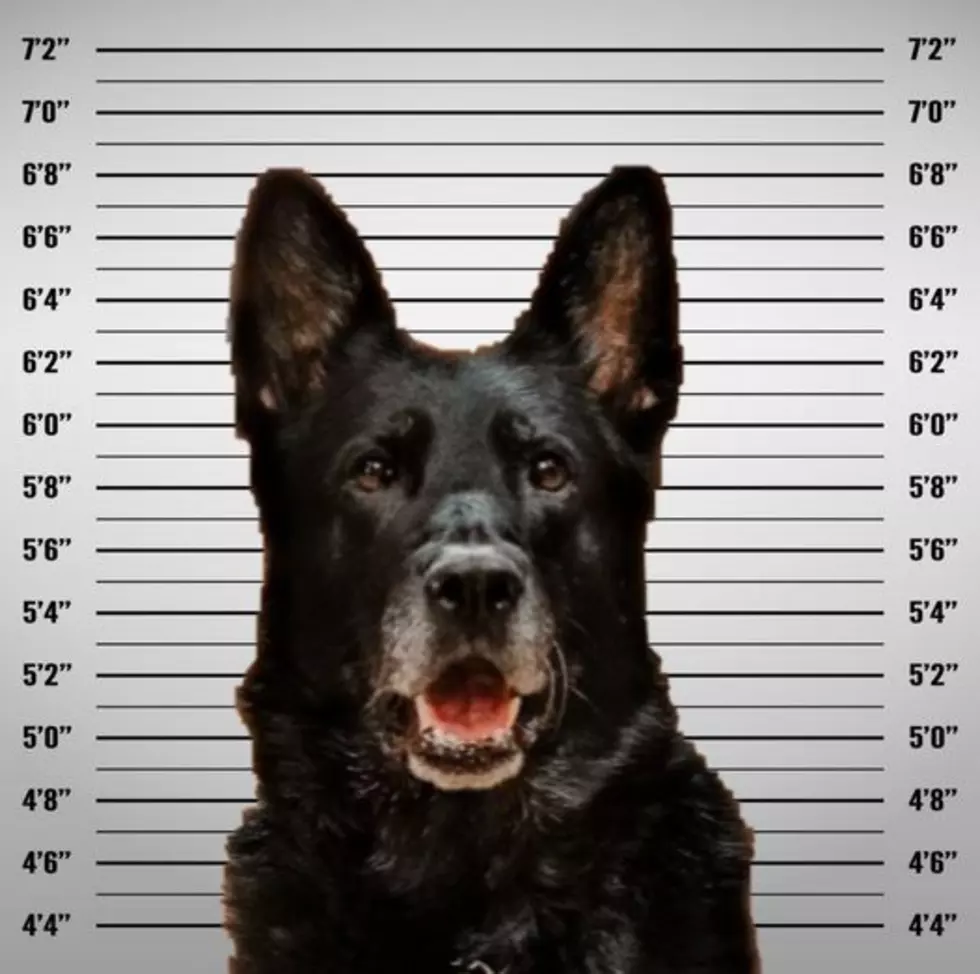 Does This Dog Look Like a Criminal to You? Wyandotte Police Investigate
WZZM/Wyandotte Police Department
It was a dark day at the Wyandotte Police Department, in Wayne County just south of Detroit. An officer's lunch was stolen right from under their noses.
WZZM reported that it all happened when the lunching officer was needed to assist another officer, so off he went to help, but when he returned his lunch was gone, no where in sight, only crumbs left.
Well, now what? A crime committed inside of the police department? Call the cops! Wait a minute, we ARE the cops.
So the investigation began and it soon became obvious what had happened. It was one of their own that ate said lunch. Oh, the horror of it all. It was Ice. Ice their K-9 officer.
Well, they had to proceed with the investigation, so Ice was taken into custody, maybe paw printed, but for sure had his mug shot taken.
It was an embarrassing moment for Ice because his mug shot was posted on the Wyandotte Police Department's Facebook page accusing the office of stealing a fellow officer's lunch.
What's worse, Ice had been known to rummage through trash cans and even take food right out of his co-workers' hands at times. Was he becoming a hardened criminal?
Well, the police department opened up the tribunal, err, investigation, to the public asking for opinions.
The story was shared thousands of times, with dozens of attorneys offering to represent Ice, for free of course. Who knows, even Sam Bernstein may have called. Some people were threatening to start public protests, saying that Ice couldn't have done it. Is that the face of criminal, they said.
Well, there is a happy ending. The department announced that the investigation was being dropped.
"The overall public just doesn't believe he is guilty."
Also, a local restaurant got behind Ice with sandwiches for the department, including a sub of Ice's very own.
Case Closed!
KEEP LOOKING: See What 50 of America's Most 'Pupular' Dog Breeds Look Like as Puppies
More From 100.5 FM The River