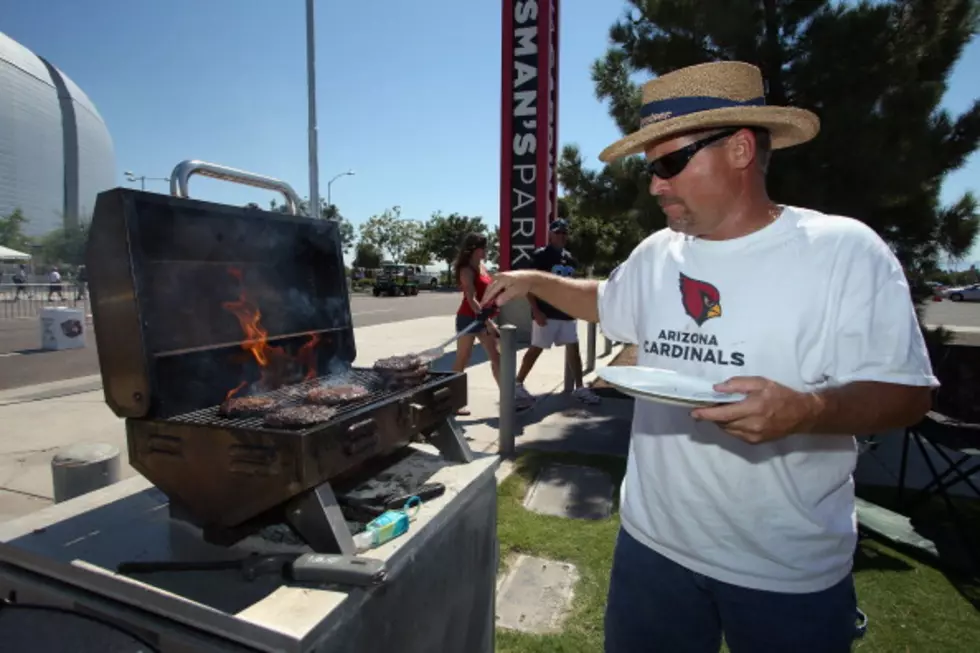 Top Tips on Grilling Hamburgers
Jeff Gross/Getty Images
For us guys, it is a "guy" thing, cooking on that outdoor grill is king. Nothing better than standing over those flames, cooking some of foods finest. We're experts, right. Well, not exactly. So, I'm here to help.
Hamburgers are probably the top choice for 'meat on the grill.' Do you love your hamburgers, or could you do it a little bit better? Let me help answer that.
From an article on Yahoo, according to experts and grill masters, here's a rundown of some ways you're grilling burgers wrong:
Encouraging Flare-Ups? WRONG – Fire is good, of course, but when your flare-ups char your burgers, it messes up the way those burgers are heated throughout the middle.
Too Much Salt – You only want to season ground beef on the outside, and right before you put it on the grill.
Going Thin and Lean – Always go with a thicker burger so the juicy texture comes from the slightly undercooked, medium-rare meat. If you go with a thin patty, you'll be at risk of ending up with a hockey puck.
Letting the Burgers Rest After Cooking – You want it juicy, straight off the grill. Now is better than later.
Adding Onions and Other Fixin's – Don't mix a bunch of stuff into the ground beef. Grab a hunk of meat, form it into a patty, and be done with it.
There you go. I'll bet you can't wait to taste those burgers now.
More From 100.5 FM The River