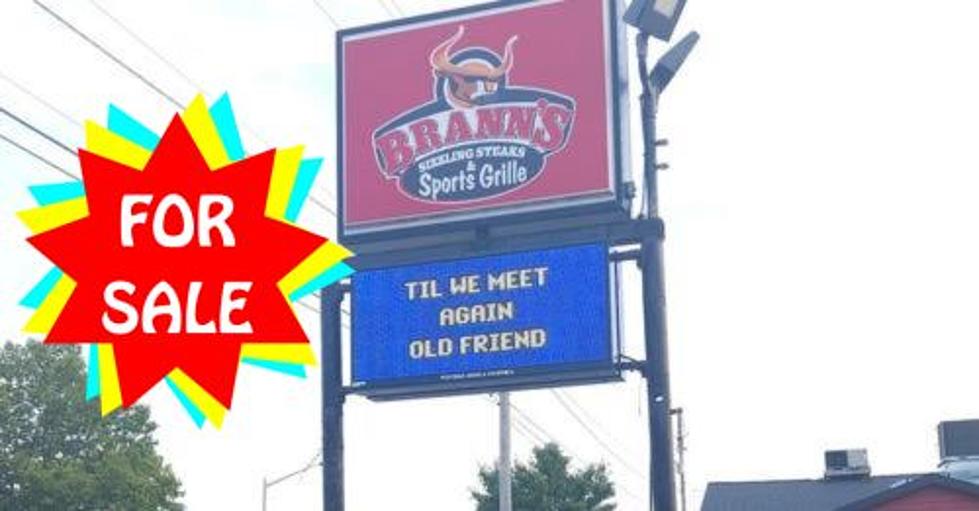 Is Tommy Brann Closing The Doors of His Iconic Grand Rapids Restaurant?
John Helmholdt/Facebook
He has spent 52-years in the restaurant business, since the age of 15, and popular restaurateur Tommy Brann is hanging up his apron.
He's shutting down? Locking the doors? Not exactly. The 71-year old says it's time to turn the page to the next chapter of his life, so he is selling his restaurant.
The Brann's chain of 10 restaurants across Michigan, totally a family affair, will certainly continue operating, but the Wyoming restaurant, which Tommy has owned and operated since he was 19, will be under new ownership. However, it will be in good hands since his sister bought it according to Crain's Grand Rapids Business.
Tommy Brann, the president of the local restaurant chain, says he will continue on as president, but finally not have to be working for 6 a.m. to 2 a.m. six days a week since the restaurant, affectionately known as Tommy Brann's, is now owned by his sister Liz Stegehuis and her son, Sean Stegehuis.
"I would walk around the block at my restaurant just to escape it, so I knew I had to do something," Brann said. "I love my business. I love my employees and customers, but (in) any small business, every day there's a small crisis. For 52 years, I put out a lot of those small crises. But 52 years was enough. I hate letting my customers down, so when I wasn't there, I was always thinking about the place. 'I hope table two's getting waited on.' But I'm confident Liz will make sure tables are waited on."
Tommy said there is a great sense of relief. With his sister, who also has been a long-time Brann's owner, running this restaurant he knows everything will be just fine.
No need to worry about the staff, either. All of the restaurant's staff will be retained as part of the change of ownership.
Will there be any changes coming to the Wyoming restaurant? Liz says Tommy built an incredible restaurant and she doesn't anticipate making any big changes.
"We are going to still call it Tommy Brann's," she added. "I answer the phone (and say), 'Thank you for calling Tommy Brann's.' He deserves that."
Well deserved, Tommy! Bravo!
UP NEXT: 25 Best Burger Joints in Michigan
More From 100.5 FM The River