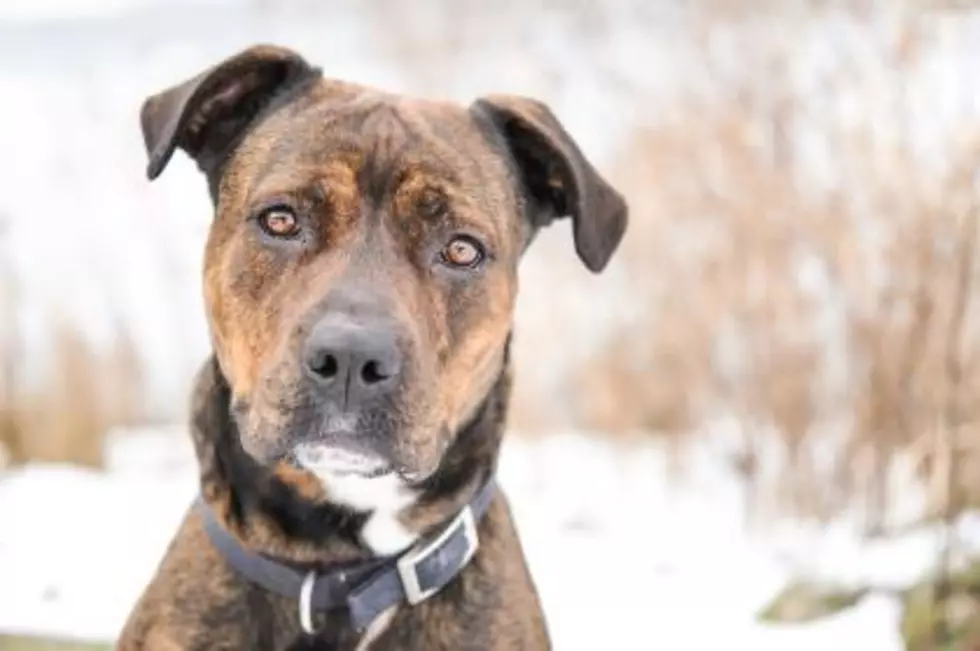 Mijia is our Pet of the Week on Wet Nose Wednesday
"Mijia"/Humane Society
Mijia, from the Humane Society of West Michigan, came to visit.
Mijia is an adorable 3 and 1/2-year old, Staffordshire/Bulldog mix. She is a big, sweet girl who loves people. She knows several commands, seems to be house trained, and loves to play. Mijia is currently too stressed to go home with another dog, but may do well with a male dog once comfortable in a home. Her size and energy should be considered around small children. Mijia loves to go on walks, learn new tricks, and snuggle up for pets.
The Pit Bull Mix can sometimes get a bum rap from the miss-treated Pit Bulls that have cause harm.  Fear not, Pit Bulls rank among the most loyal, affectionate, human-oriented, intelligent, and well tempered dogs on the planet, according to Save A Bull. Pit Bulls, in a nutshell, are a breed that is overly friendly with people, never prone to human-aggression or guarding, and known for dog aggression.
There is a fun event at Uccello's restaurant on January 23rd called Brushes with Benefits. Brushes with Benefits provides everything you need for a creative and fun night on the town: canvas, paint, brushes, and a 3 hour step-by-step walk-through of a beautiful painting. Tickets are $35 and are available through the Facebook event on the Humane Society page, www.hswestmi.org. Uccello's will also be donating a portion of restaurant sales from the evening when guests show the event flyer to support HSWM. All ages welcome. If there are 30+ attendees, Brushes with Benefits will donate an additional $100 to Humane Society of West Michigan.
You can get all the information on the Humane Society website or call (616) 453-8900.