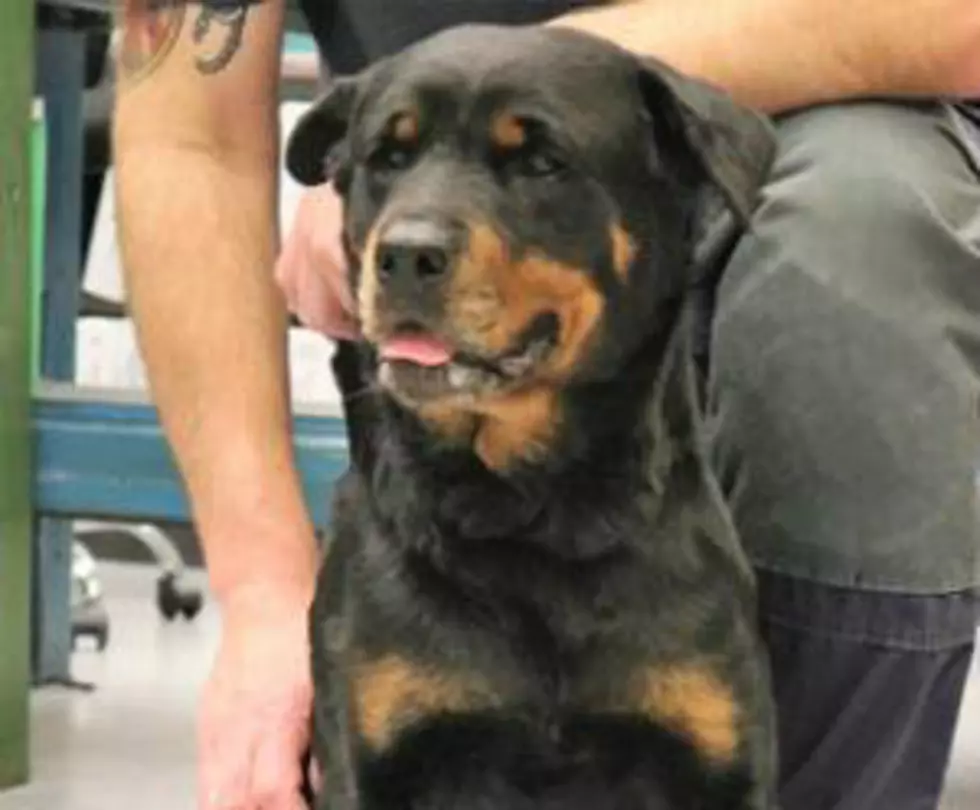 Piper our Pet of the Week on Wet Nose Wednesday
HSWM
Piper, from the Humane Society of West Michigan, came to visit.
Piper is a beautiful 7-year old Rottweiler. Piper is a small girl for a Rotty, only weighing in at 47lbs. She is heartworm positive so there is a $100 fee for her heartworm treatment that the Humane Society provides, but her adoption fee is discounted to $95, making the cost of her adoption the same as a normal adult dog. They do require that the adopter purchases 6 months of heartworm prevention and they will match the 6 months for free, so the adopter gets a years supply at half price.
According to the American Kennel Club, Rotties, are currently the ninth most popular dog in the United States. Sometimes they get a bad rap, but Rottweilers are easily trained, making them loyal, loving, and confident guardians.
Chipotle is having a Fundraiser this Thursday, April 12 at 6 West Michigan area Chipotle stores. They will be donating 50% of sales to HSWM on this Thursday, when customers mention that they are there to support Humane Society of West Michigan. Grand Rapids has 2 Chipotle locations, one on 28th Street and one on 44th Street in Grandville. There are also Chipotle locations in Holland, Portage, and Kalamazoo that will be participating in this fundraiser for HSWM.
One last thing mom's and dad's. Registration for Summer Camp for your kids is open!
You can get all the information on the Humane Society website or call (616) 453-8900.