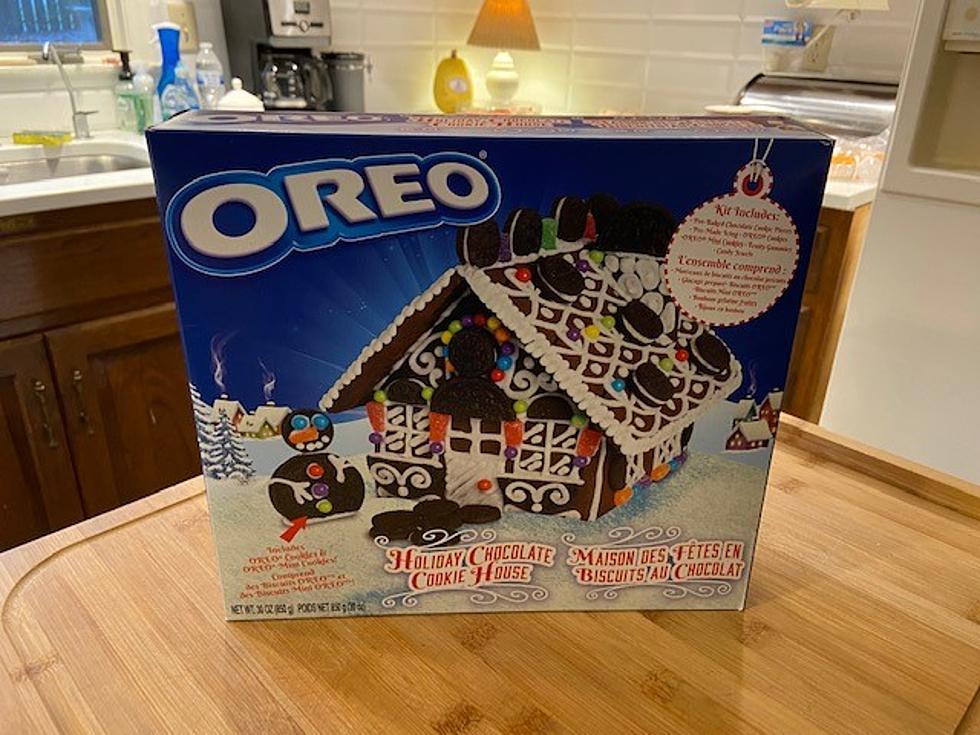 Making Gingerbread Houses Is Sure Different Today
Andy Rent
So, this weekend is "taking care of grandson's weekend" in the Andy Rent house. We've had lots of fun. We went to the Grand Rapids Symphony's Holiday Pops Friday night, soccer on Saturday and cooking their favorite meals. I also thought it would be fun to make a Ginger Bread House as well, and found this Oreo Cookie House. Now You're Talking!
It was a team effort!
And the finished product turned out pretty darned good!
I'm not sure how long this one will last as we all could turn into Cookie Monsters now that its' finished.
But in checking out other possible houses, I found another house that t I think is the craziest, most unusual and unique house. This one just might make making a gingerbread house for the holiday's an entirely new tradition. It's the Miller High gingerbread dive bar. Now this one I can see Dad's "diving" in to help!!
According to Food & Wine, the Gingerbread Dive Bar Kit features gingerbread walls infused with Miller High Life, pretzel cue sticks for the edible pool table, a tiny jukebox and High Life wall art made of sugar. The really cool addition is some Vermont maple syrup packets to re-create the sticky floor of your favorite bar.
Of course, there have been some other "over the top" gingerbread houses. Food & Wine also pointed out there was a gingerbread-free "gingerbread" house for cats, an incredible gingerbread Hogwarts castle, and a completely over-the-top $78,000 pearl-and-ruby encrusted gingerbread house.
But the Miller High Life Dive Bar may be the best.
These sets probably won't last long, and the $50 kits go on sale today, December 6th through their website.
CHECK THEM OUT: 100 years of Christmas toys, gifts and fads
More From 100.5 FM The River