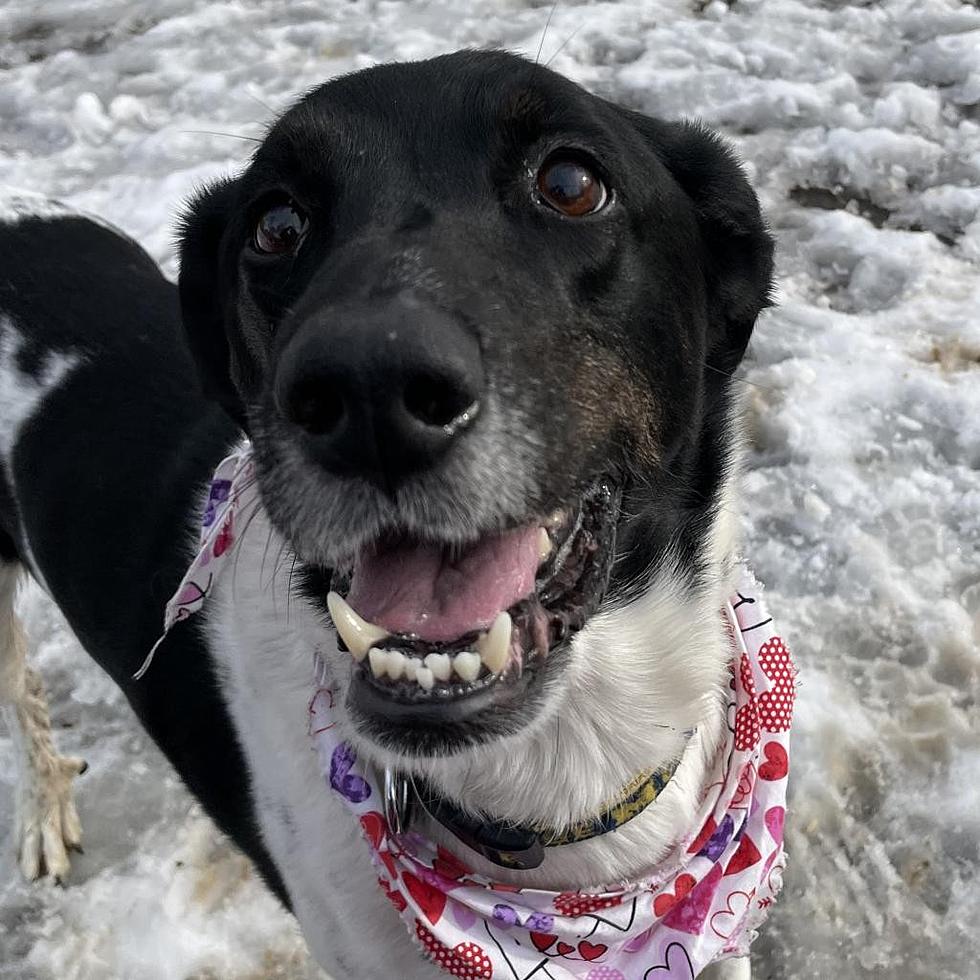 Looking for a Pet for the Family? Arrow Could be the Answer
HSWM
Meet Arrow! Just like an Arrow shot out of a bow, Arrow loves to go go go!
You'd never believe he's ten years old just by looking at him, this goofy guy has total puppy energy and sometimes his lips get stuck on his teeth. He loves to zoom around in our dog parks, will leap into the air to catch a treat, but will also happily come over to you for a butt scratch and a cuddle.
He's a very good listener, does the cutest little booty dance when you pet him in just the right spot, (Nala stomps anyone?) and has excellent tippy-taps. Arrow would prefer a home with just adults, but he has done great with cats in the past! We know this freckly salt-and-pepper guy will be the perfect fit for a family, and we're hoping they find him soon!
To learn more about Arrow and the other pets in our care, visit our website at www.hswestmi.org
Long-Stay Love Adoption Special
There's just over one week left of our Long-Stay Love Adoption Special!
Until February 28, ALL of their long-stay pets, meaning animals that have been in their care for 30 days or more, will be fee-waived to adopt! Stop by this week during their open hours and look for sweethearts on pets' kennels to know which of the in-shelter pets qualify, or view all of the participating pets on the website and look for the phrase "Long-Stay Love" next to that animal's name. These are the pets that need your love the most, so shower them with love before the month is up!
Stop by during our open hours this or visit our website to view all of our adoptable pets at www.hswestmi.org/adoptableanimals.html
Paws, Claws & Corks is Coming Soon!
Join us on March 15, 2023 for the 11th annual Paws, Claws & Corks!
Paws, Claws & Corks is our largest fundraiser of the year, and as a 100% donor-funded organization, this event supports the lifesaving efforts of Humane Society of West Michigan all year long. Join us to sample tastes of Grand Rapids' best and bid on exciting packages in our auctions. Don't miss out on this awesome opportunity to eat, drink, and be merry, all while supporting pets in need!
Sponsorship details, ticket sales, volunteer opportunities, and more are all available at www.pawsclawsandcorks.com
St. Pawtrick's Day Kid's Night Out
Looking for something fun for your kids to do next month? Then the luck of the Irish is with you! Sign your little ones up for our Kids' Night Out, St. Pawtrick's Day Party on Friday, March 17!
Gift yourself a night of peace and quiet while letting your kids get their fill of animal time during this St. Patrick's Day themed party--complete with an assortment of green snacks! (Green eggs and ham, anyone?)
Email heducation@hswestmi.org today to register.
LOOK: The least obedient dog breeds
More From 100.5 FM The River