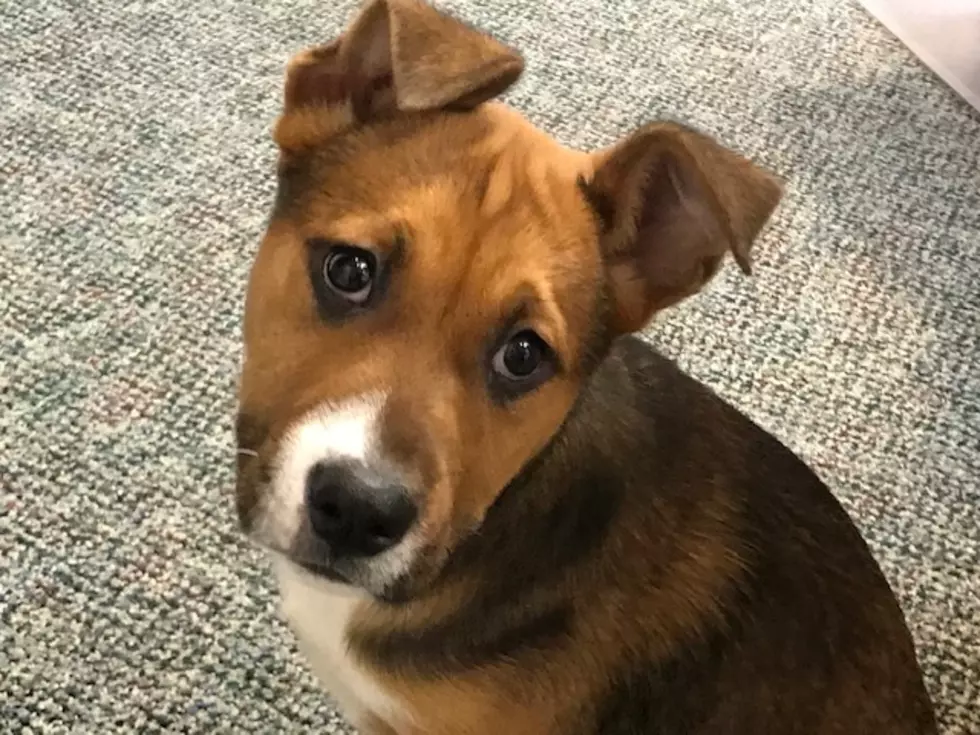 Cleo is our Pet of the Week on Wet Nose Thursday
"Cleo"/TSMGR
Kaitlin from the Humane Society visited today with Cleo the dog. Cleo is a 3 month old mixed breed puppy with the most adorable ears. She's a bit shy at first, but likes to snuggle once she gets to know you. She will be available for adoption soon.
Kaitlin also talked about:
Reminder: $20 Microchip Clinic (Thursday , January 16 - 4-6pm at Camp Bow Wow GR AirPort location) 4150 40th Street SE
Kentwood, MI 49512
Come to Camp Bow Wow's GR Airport location to get your cats and dogs microchipped for just $20 each.
- Microchips are the best protection against your pet being lost and are a permanent form of ID
- No registration required, while supplies last
- We are hoping to be able to offer more microchip clinics around the Grand Rapids area to make microchipping even more convenient for pet owners!
Winter in Michigan can be unpredictable, are you and your pets prepared for the snow, cold, and ice? Here are some tips from the ASPCA:
- Remember, if it's too cold for you, it's probably too cold for your pet! Keep animals inside during winter weather.
- Towel dry pets after a walk in the snow, and check paw pads for irritation or cracking. Look for ice between the toes, too!
- Avoid shaving pets' fur in the winter, as their coats are what keep them warm.
- Use a pet-safe ice melt when possible to avoid red, sore paws
You can get all the information on the Humane Society website or call (616) 453-8900.