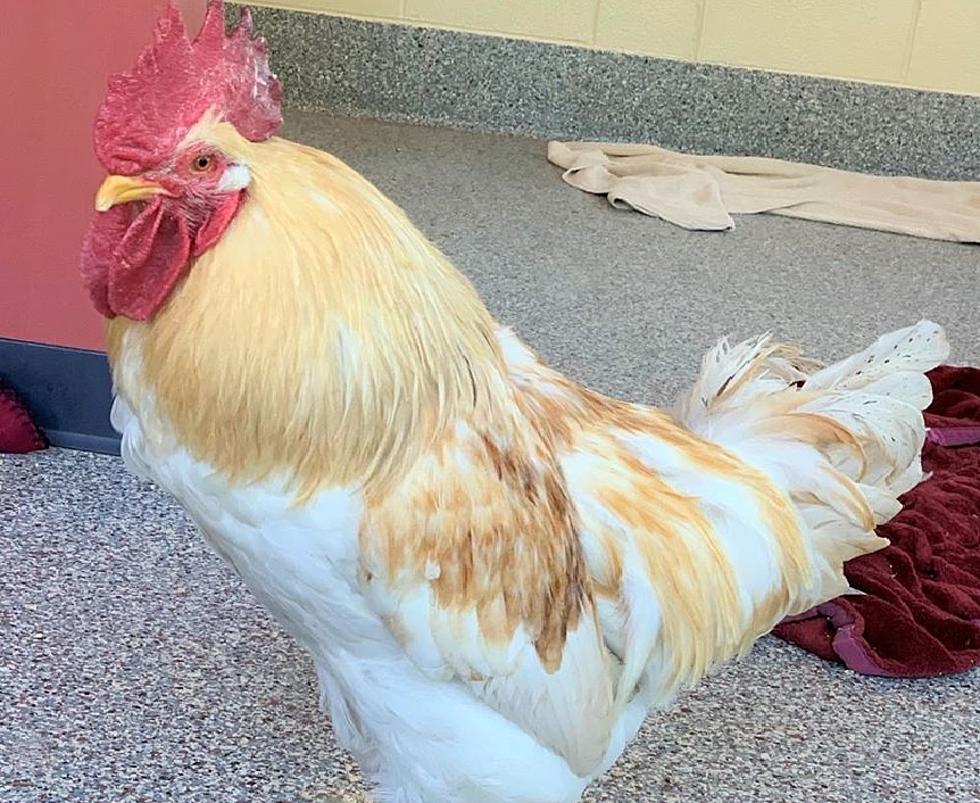 2-Year-Old Elvis the Rooster Needs a Good Home
Michigan Humane Society
According to MHS, Elvis enjoys being around people, relaxing in the sun, and crowing.
They ask that his future family have appropriate housing for Elvis and be allowed to have a rooster in their city of residence.
If you'd like to make Elvis a part of your family, you better get on it! The humane society's Facebook post about this amicable rooster is getting A LOT of interest- at the time of this writing, almost 500 shares! Lots of comments too, my favorite one being from Jennifer who says,
You do know once he's adopted you need to post that, Elvis has left the building 😅

 
Haha! Yes, let's help Elvis "leave the building"!
MHS says anyone who is interested should call 866-MHUMANE.
Enter your number to get our free mobile app
Mini Picnic Table Squirrel Feeders are THE BEST
More From 100.5 FM The River