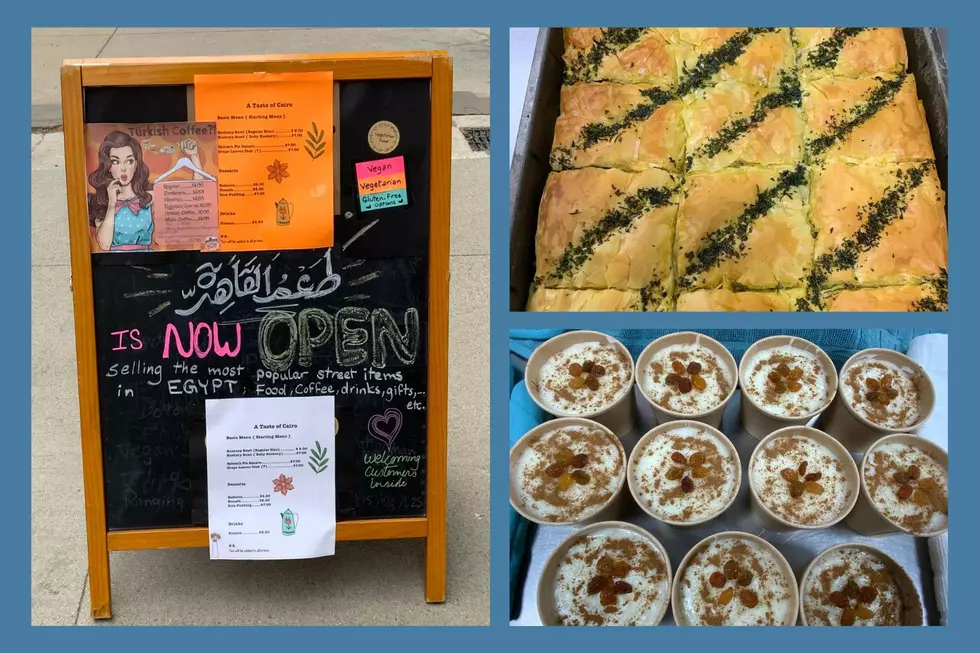 New Egyptian Restaurant Now Open Downtown Grand Rapids
A Taste of Cairo, Egyptian Koshery/ Facebook
Downtown Grand Rapids is continuing to expanding its dining options!
A new Egyptian restaurant serving all vegan and vegetarian items is now open on Ottawa Ave.
A Taste of Cairo Now Open Downtown Grand Rapids
Taste of Cairo is now open in the Ledyard Building at 125 Ottawa Ave. NW in the space once occupied by Electric Hero, which closed in May 2021.
Local retail retention and attraction specialist Rich App told Wood TV 8 the new eatery is first Egyptian restaurant in downtown Grand Rapids that he's aware of:
It's starting to feel global. Not just that we're a growing city, but a growing global city.
The owners Dale and Riham Erdman married in Egypt in 2013 and on that trip became inspired ate at a restaurant serving koshery.
What is Koshery?
Koshery (also spelled koshary, koshari, or kushari) is considered by many to be Egypt's national dish.
A popular street food, here's how NPR describes it,
Rice, lentils (black or brown), chickpeas and pasta are cooked individually, then tossed together and topped with cumin-scented tomato sauce and crunchy fried onions. Things get kicked up a notch with condiments of garlicky vinegar and a peppery hot sauce called shatta.
The Road to 'A Taste of Cairo'
The Erdmans were inspired to bring the koshery concept back to their home state of Michigan. They began selling food at Mid-Michigan farmer's markets and in 2020 opened their first restaurant, Egyptian Koshery, in September 2020.
And now the pair will has  opened their first restaurant in Grand Rapids. Dale tells Wood TV 8,
"We liked the city. It's the second largest city in Michigan and we wanted to put our restaurant in a city with walking traffic."
A Taste of Cairo Hours
According to Wood TV 8, the new downtown restaurant's starting business hours are 11 a.m. to 4 p.m. Wednesday through Saturday. The Erdmans say they'd like to expand those hours once they've hired additional staff.
Interested in working at A Taste of Cairo? You can apply by sending an email to egyptiankoshery@yahoo.com.
What Food Can you Get at A Taste of Cairo?
The new restaurant's menu is entirely vegan and vegetarian.
According to Wood TV 8, all the dishes are freshly made daily using recipes Riham's family has passed down for generations.
The menu includes spinach pie, rice pudding, lentil soup, baba ghannouj, baklava and more.
Spinach Pie
Rice Pudding
Baklava
Beverages at Taste of Cairo include Turkish coffee, Egyptian tea, mango and guava nectar.
Turkish Coffee
Check out A Taste of Cairo's full menu here.
50 Newish Restaurants & Bars In West Michigan You Should Check Out
These are newish restaurants and bars people in west Michigan recommended for good food and drinks.
More From 100.5 FM The River