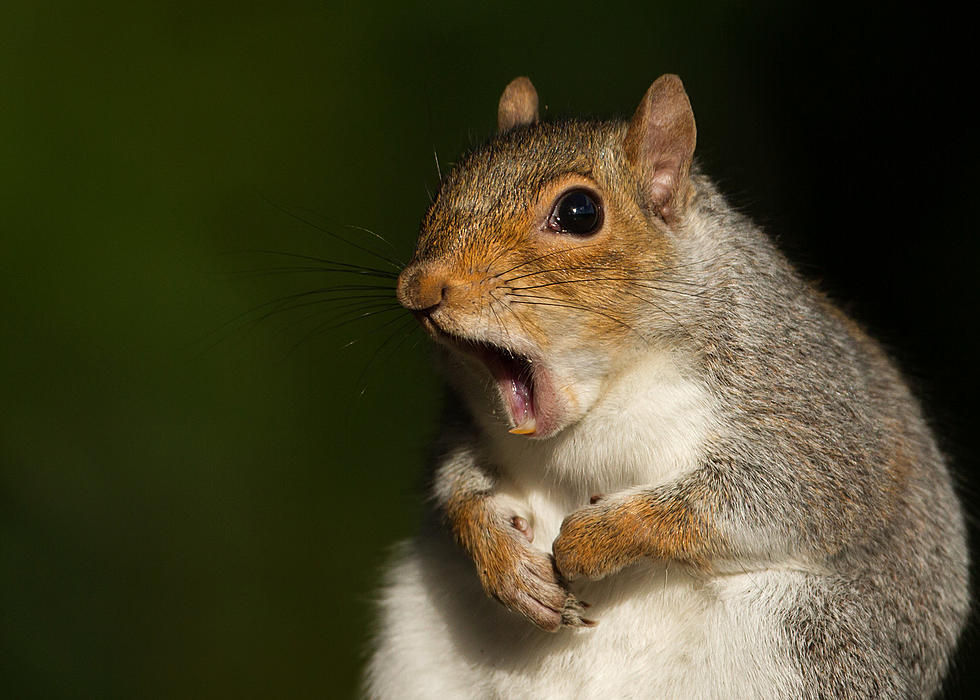 Michigan Police Rescue 7 Baby Squirrels Tied Together by Their Tails
Dgwildlife
Have you ever heard of this happening? A Michigan police department recently helped to untangle a cluster of baby squirrels that were bound together by their tails.
The Grand Blanc Police Department shared to Facebook that they received a call of seven young squirrels who were "tied" together by their tails.
Officers found a scurry of small squirrels at the base of a tree, saying,
It appears they became entangled while in their nest and finally grew to a point the nest couldn't hold them.
While the mama squirrel stood by, officers with the help of a citizen, were able to separate all seven kits.
Grand Blanc PD say the little guys will need a bit for their tails to fill back in, but otherwise they are safe.
Great job to the officers and the folks nearby who helped out!
Apparently this is a thing that can happen, not just with squirrels, but other animals with longer tails... it's called a "Squirrel King".
According to Wikipedia,
A squirrel king is a collection of squirrels whose tails have tangled together, making them unable to separate themselves. It is similar to a phenomenon recorded in rats, the rat king, of rats with tails tangled together. A squirrel king starts as a litter of young in the same nest, whose tails become knotted together by nesting materials, and/or by tree sap gluing the tails together, particularly if the young squirrels have been gnawing bark of the tree that their nest is in, letting sap flow. If the squirrels are not separated, when they try to come out of their nest, they may fall to the ground still all joined to each other, and will invariably die, making this a lethal condition, unless someone finds them and separates them.
SEE MORE: Animals That Are on Michigan's Endangered Species List
SEE MORE: Beautiful Butterflies Captured Around The Country
More From 100.5 FM The River