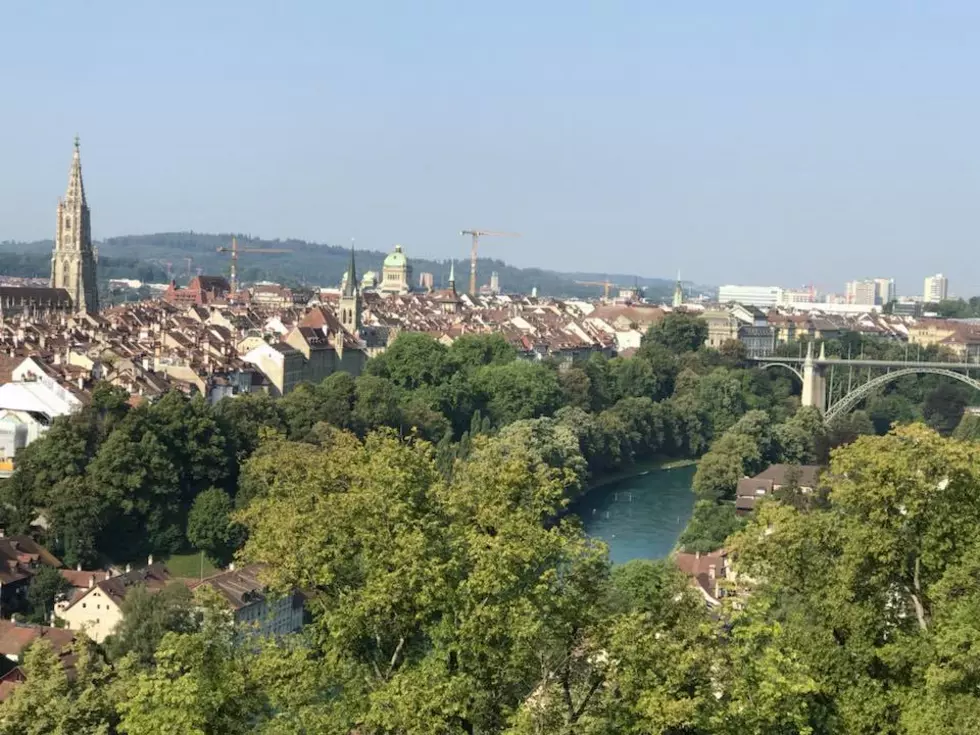 Looking Back at Andy's Amazing Trip to Switzerland, Austria, and Bavaria – Days 1 & 2
Andy Rent/Townsquare Media
We had a 10-day trip full of tons of activities, food, and sight seeing, so I'm going to break it down a little bit over a few posts.
We arrived in Switzerland! What a trip. Delta took great care of us, but we were certainly glad to land after the long flight to Zurich. We bussed to Bern and began our adventure - lunching on the plaza, watching children play in the fountains at Parliament, and wrapping up the day with a fondue dinner at Le Mazot followed by drinks on the plaza. At the end of the day, we were pooped - but another big day awaited us.
Switzerland Day 1
Switzerland is a beautiful and welcoming country, and it certainly was as we celebrated our second day in Bern. We went to the Rose Gardens and famous Bear Pit. Can you believe I ran into Albert Einstein? From there it was a tour of Bern, the famous clock tower, eating sausages on the street, and more. We closed the day with a ride on the Gurtenbahn funicular, climbing the Gurten Mountain for dinner overlooking Bern. Tomorrow it's off to Lake Geneva, Montreux and Gstaad.
Switzerland Day 2