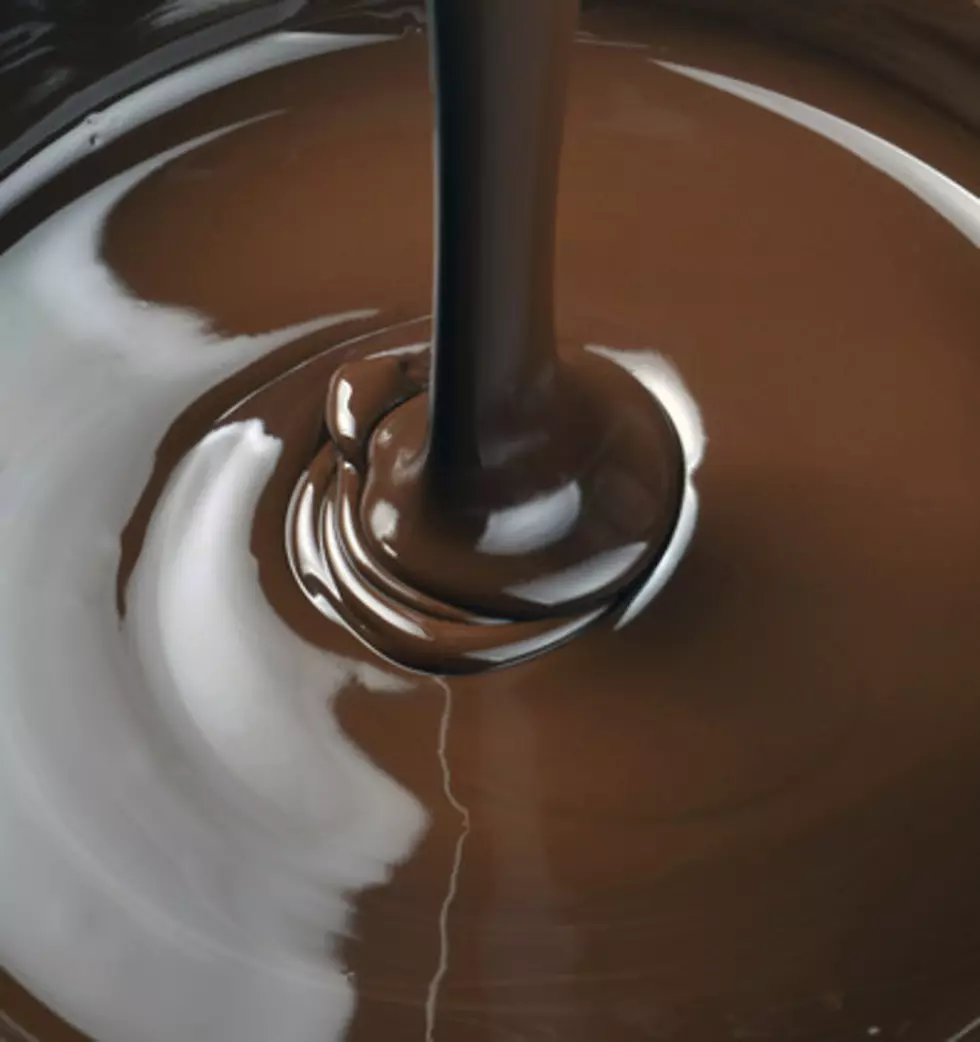 It's National Chocolate Day! Yum! [Video]
Serhiy Zavalnyuk/ThinkStock
Americans typically purchase more than 58 million pounds of chocolate just for Valentine's Day.
It's National Chocolate Day today! Let's celebrate with some chocolatey ideas, suggestions and factoids.
A fresh box of chocolates. Yum.
While you might want to find your favorite right away, how can you tell what piece is caramel, peanut butter or toffee?
Each manufacturer usually has its own code, according to the National Confectioners Association. If you find a manufacturer whose chocolates you enjoy, get to know their codes. A swirl with two loops on it may mean caramel for one company and butter cream for another, but it will generally always mean the same thing within a brand.
Beyond codes look for signs of nuts (large bumpy surfaces) or coconut (small bumpy surfaces). Hard caramels are typically square or rectangular and soft caramels are typically flat and round (like a silver dollar). Chocolates that are wrapped often have liquid or softer centers (cherry cordials for example).
Of course, some manufacturers provide maps to their goodies on the inside lid of the box or color pictures to help you identify what you're selecting. However, the best way to find out what's in the inside of your chocolate is to taste it.
As for chocolate by the numbers?
There were 1,379 U.S. manufacturing establishments that produced chocolate products in 2012, employing 37,998 people, according to the Census Bureau. There were just 445 U.S. establishments that manufactured non-chocolate confectionary products and employed 20,419 people.
The United States' estimated value of shipments in 2011 for first producing chocolate and cocoa products was $13.5 billion. Meanwhile, non-chocolate confectionery product manufacturing was valued at $8.4 billion.
That's how big chocolate is in the U.S.
Last year, according to a survey by the National Confectioners Association, Americans by far preferred chocolate instead of flowers (69 percent vs. 31 percent) for Valentine's Day. Women were a little divided on the matter, however, with 59 percent preferring chocolate; compared to 83 percent of men.
Other upcoming chocolate-related holidays: National Chocolate Mint Day is Feb. 19 and National Milk Chocolate Day gets celebrated July 28.
More From 100.5 FM The River