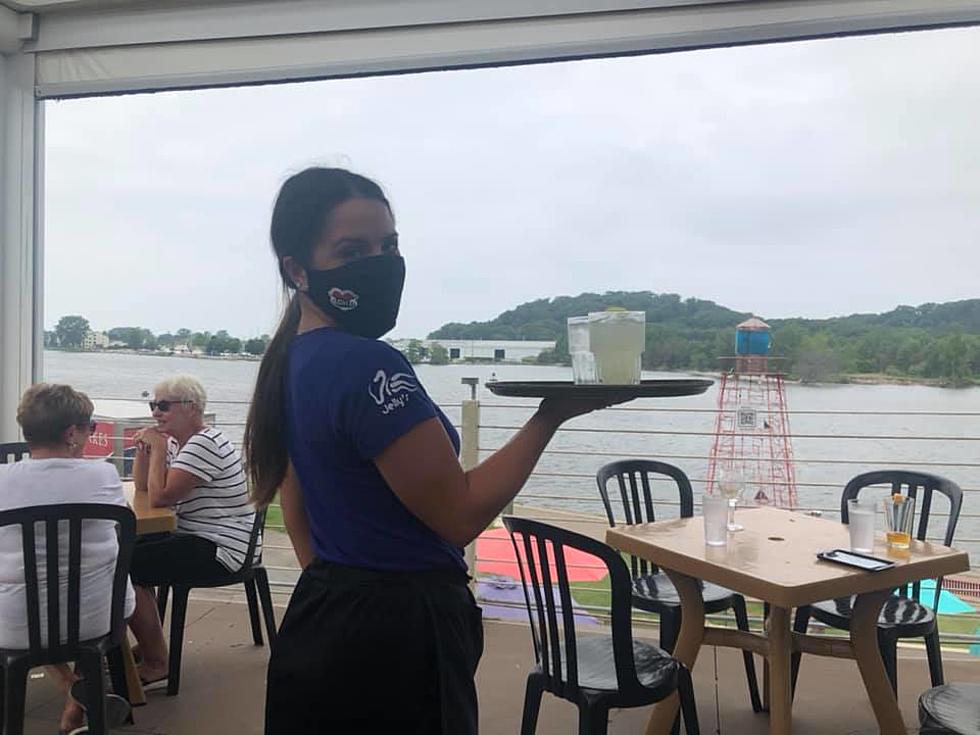 Grand Haven Launches Mask Campaign to Promote Safety, Unity
For the Love of Community/ Facebook
If you visit stores, restaurants, and other businesses in the Grand Haven are, you'll likely see a lot of people wearing the same face masks.
The masks are a part of the campaign,"For the Love of Community", launched by the City of Grand Haven and the Downtown Development Authority to promote unity, safety, and commerce amid the coronavirus pandemic.
The masks are black with small heart on one side surrounded by a surgical mask that reads "GH". Ferrysburg and Spring Lake are also participating and their masks read "FB" and "SL".
Regardless of what you think about the pandemic, one thing is for sure: We all love our community. We'll do whatever it takes – even wearing a mask – if it helps slow the spread and keeps businesses open.
Nicole Hanson, a server with Snug Harbor tells Fox 17,
"The masks are here to promote unity within our community. We want people to come together to keep each other safe."
The organization says they'd love to see other cities adopt the initiative. The designs are free to download here and you can see them in the gallery below.
For cities or organizations that would like to participate, For the Love of Community says you can download the logo and make your own, or to contact them here, as an initial quantity are available free of charge.
The City of Grand Haven's 'For the Love of Community' Mask Campaign
Enter your number to get our free mobile app
More From 100.5 FM The River