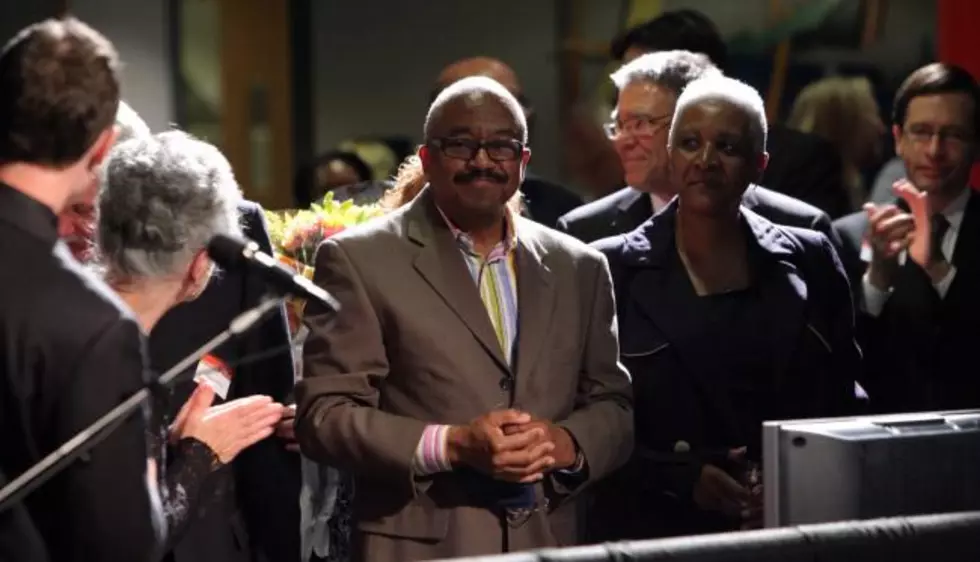 Duane Davis Honored at GRCC
GRCC
This is not a COVID19 story. It's not about sickness, job loss or any of the stresses we are going through at this time. It's a feel-good story about a man who has meant so much to so many in West Michigan. A man that has made and continues to make, this a better world.
Grand Rapids Community College is awarding Emeritus Faculty status to a man who has put his musical stamp on countless students as well as the West Michigan arts community.
Professor Duane Davis served as a faculty member in the Music Department for 26 years, working with students in the classroom and serving as GRCC's director of choral and vocal activities. Under his tenure, the Shades of Blue vocal ensemble received national and international recognition, and the College Choir performed at the prestigious Carnegie Hall.
Davis, who also taught at Northeast Middle and Creston High schools in Grand Rapids as well as Western Michigan and Indiana universities, shared his passion for music and teaching with the community. He was music director for the Circle Theater and Actors Theater and served as chorus master for Opera Grand Rapids for 31 years.
Known nationally as a vocal jazz educator, conductor and arranger, Davis spends his "retirement" teaching through clinics, conducting at Carnegie Hall and other prestigious venues, and directing honors choirs throughout the United States.
Duane Davis is what West Michigan is all about!
More From 100.5 FM The River