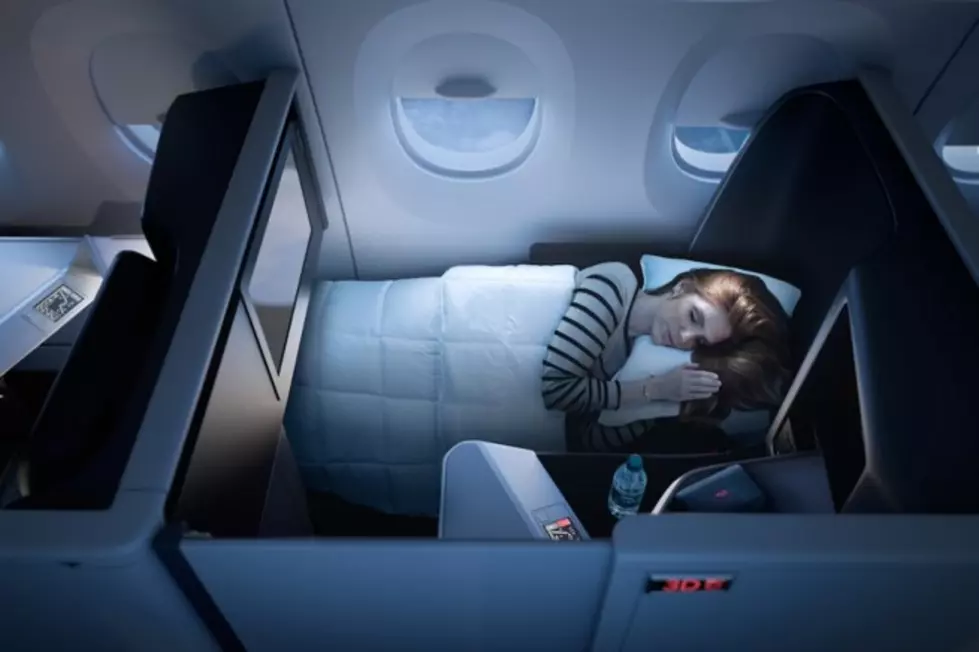 Delta's New Luxury Plane Makes Rare Stop in Grand Rapids Tonight
Delta Airlines
Delta's new luxury Airbus 350 made its debut last fall when it flew from Detroit to Tokyo. Tonight, aviation fans will get a rare chance to see the new plane when it stops in Grand Rapids.
Delta Airbus 350-900 is scheduled to stop at Gerald R. Ford International Airport tonight around 6:30pm - 7:00pm. Some flights have been delayed by weather today, so a later arrival could be a possibility.
The Airbus 350 is designed for more comfort and space on international trips and long domestic flights. It has 308 seats total including 32 Delta One suites and 48 premium seats.
Delta says the suites include:
A full-height door.
Sliding privacy dividers between center suites.
Lighting which includes a "Do Not Disturb" feature.
Compartments for shoes, headphones and laptops.
Memory foam cushions.
An 18-inch monitor.
A universal power outlet and USB port.
In other words, the suite is nicer than some small apartments we've stayed in.
More From 100.5 FM The River