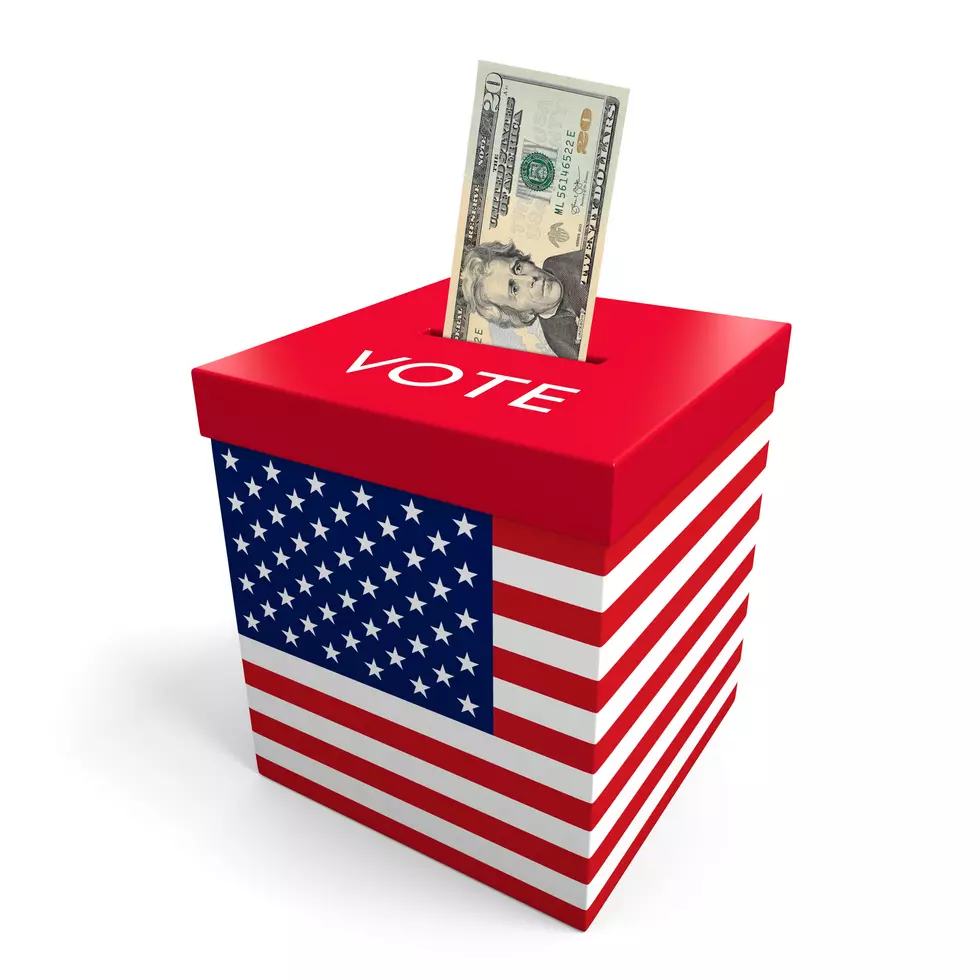 The Election is Tuesday! Are You Betting?
Kagenmi/Getty Images/Thinkstock
Tuesday, November 3rd, the Presidential Election of 2020! A monumental and perhaps pivotal day in our country. Have you already voted as millions have? Are you going to vote at the polls? Perhaps the more interesting question is, have you or will you bet on the election?
An oddsmaker in England believes that the 2020 election is the most bet-on event in history, with a staggering $260 million in wagers so far. That's more than the Super Bowl, Kentucky Derby, NBA Finals and the Mayweather-MacGregor fight put together. And, the betting activity is going to increase up to tomorrow, election day.
The Jim Barnes of the Las Vegas Review-Journal says that this years election is the most heavily bet on event according to the United Kingdom-based Betfair Exchange. With about $260 million in bets placed so far, it beats the betting on the Clinton-Trump 2016 election of $258 million in bets. That's staggering! And, they are actually predicting up to $519 million in bets by tomorrow. That's more staggering!
South Point oddsmaker Jimmy Vaccaro announced his updated price on the election, with Biden a -240 favorite (Trump +220). For whatever reason, favorites are indicated with a minus sign and underdogs a plus sign. So, to win some money, right now you would have to bet $200 on Joe Biden to win $100, and $100 on President Donald Trump to win $200.
Oh, and by the way, you may as well save your money because you cannot bet here in the United States because it's illegal to bet on elections in the States.
Just a reminder, Vaccaro's odds are for entertainment purposes only.
LOOK: Here are 50 political terms you should know before the upcoming election
More From 100.5 FM The River