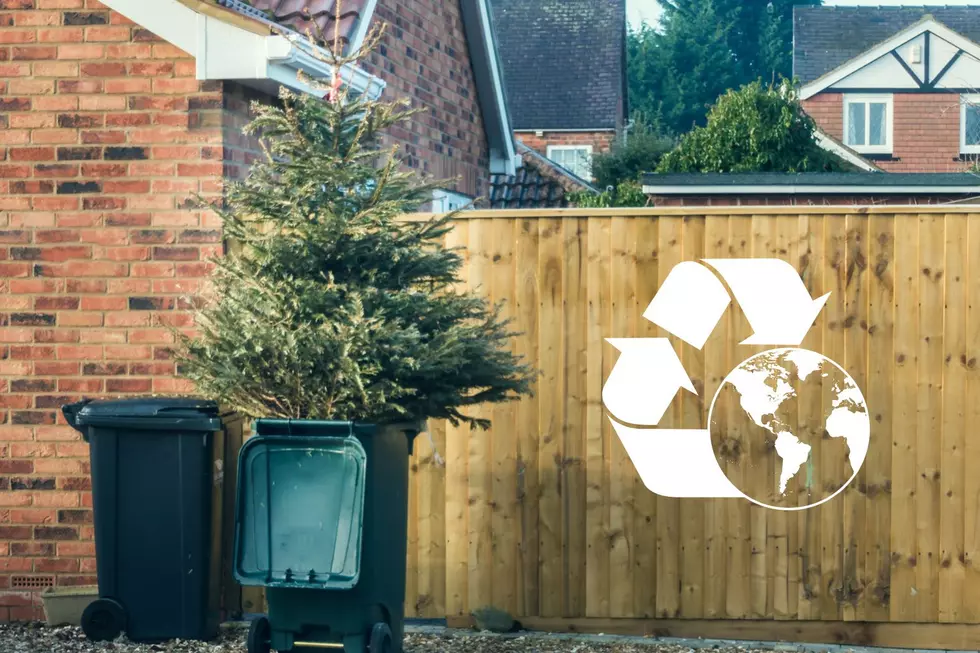 The City of Kentwood Has Set Up a Christmas Tree Recycling Event
ShaunWilkinson/ThinkStock/GettyStock/canva.com
If you are a resident of Kentwood, you won't have to worry about what to do with your old Christmas tree or old string lights this year, the city will recycle them. Here are a few ideas if you don't live in Kentwood.
What Do I Do With My Christmas Tree After the Holidays?
I do a lot of driving on top of living in the country and every year after the Christmas holiday, I see old Christmas trees laying in random places rather than being properly disposed of.
People get pretty resourceful in attempting to dispose of their Christmas trees but if you do a little homework now, you will know exactly what to do with your old tree. I wouldn't try putting them in your trash can like in the photo above.
Recycling your tree is the best bet and you may be surprised at how many area facilities offer the service. It is really simple to Google "Recycle Christmas Tree In My County (insert the name of the county you are a resident of) and plenty of solutions will pop up. You will have to double-check who may be recycling old Christmas lights since they are not biodegradable.
Kentwood Residents Can Recycle Christmas Trees and Lights At Special Event
If you are a resident of the city of Kentwood, there will be a period between December 27 through January 31 when you can get your tree or old Christmas lights recycled.
Fox 17 reported that Kentwood residents can drop off their trees at the Department of Public Works at 5068 Breton Road SE. The dropoff hours are Monday through Friday 6:30 a.m. to 3 p.m. and Saturdays 8 a.m. to Noon. The only day's tree and light dropoff will be closed are December 30, January 2, and 16.
MORE: 5 Awesome Things About Michigan
Frozen Lake Michigan - South Haven Feb 2021
More From 100.5 FM The River