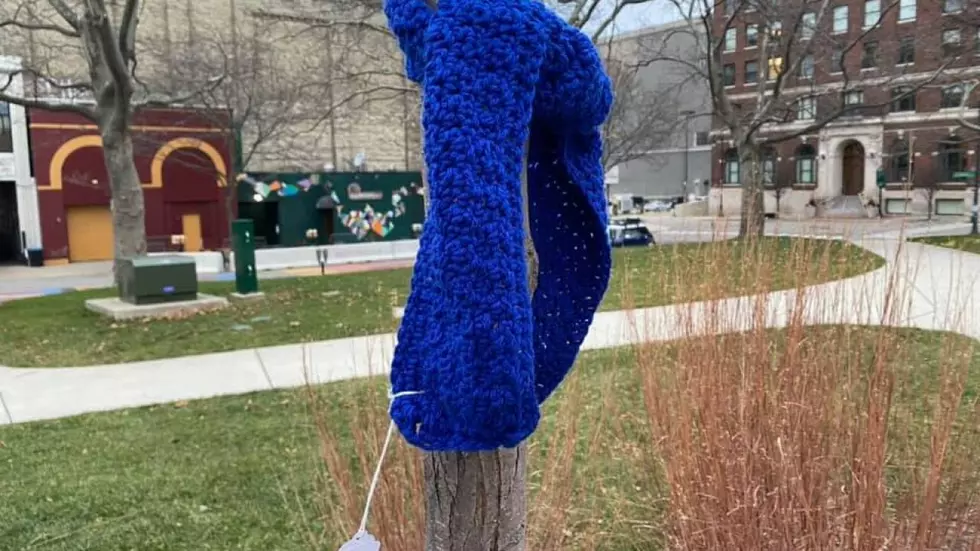 What's With All the Scarves on Poles and Trees in Downtown Grand Rapids?
Fox17
Have you noticed the scarves tied to poles and trees in downtown Grand Rapids? Have you wondered what it was all about? It's simple...it's people helping people, in a simple and loving way. Let's call it the Grand Rapids scarf project.
There are a lot of people in need this winter season, and the organizer, who would like to stay anonymous, said she started the scarf project in 2015 in honor of her father's passing.
Now every year around December 6, she and other volunteers knit and distribute free scarves hoping to spread some joy and warmth to those in need.
The entire project started small as she only had ten scarves. It grew so much that in 2020 she distributed 293 with the help of nine volunteers, and this year she is hoping for many more.
A story I wrote about back in 2020 was about one woman who took a scarf for herself and her seven-year-old daughter, who had struggled that year during the pandemic.
She said: "I'm a single mom. I've stayed at home most of this year not working, trying to home school and stuff. Finally I'm out here back at work and everything. I know the weather is getting cold and stuff, so this is really helpful for me and my daughter to get a little bit of winter gear."

 
That, back then, was just one of the hundreds of story's out there. With the homeless rates constantly rising, sadly we are seeing more people on the streets. And the silent addition to that population are children. This small gesture can do so much.
The anonymous organizer says while she knows a scarf isn't much, but it can mean so much to someone in need and spread a little love, joy, and show that people care.
The scarves are tied to some trees near Degage Ministries, along Division, and at Veterans Park in Grand Rapids.
People helping people, with love!
SEE MORE: 6 Items To Keep You Warm This Winter
More From 100.5 FM The River