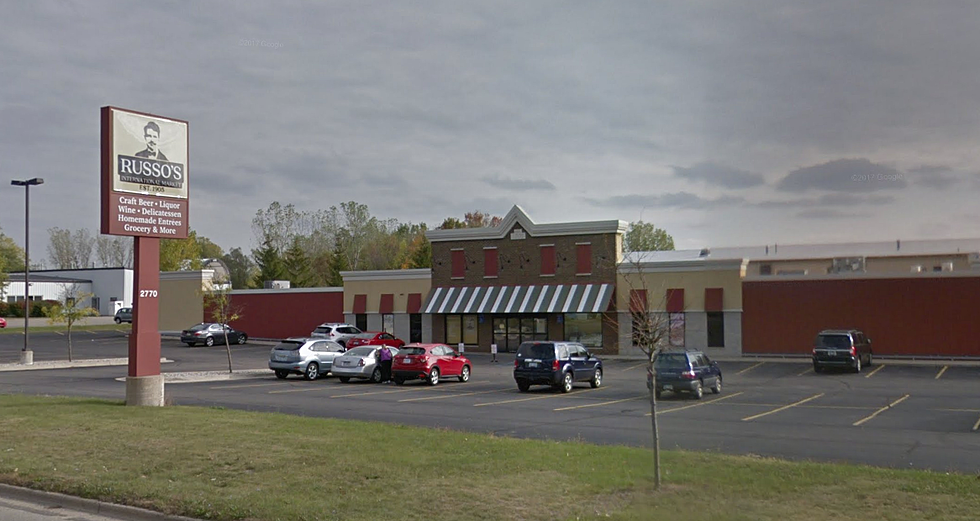 Russo's International Market Closing After More than 100 Years in Grand Rapids
Google
UPDATE: A superstore called Mega-Bev will be opening at the site. 
After 114 years, a Grand Rapids grocery store is shutting its doors for good.
Russo's International Market at 2770 29th Street announced the news on Facebook Tuesday:
"G.B. Russo & Son/Russo's International Market will be saying ciao for the last time. With great thought and consideration, Phil and Dave Russo have chosen to close their business, retire and relax.

 

This community has become our family over the years, and we would like to sincerely thank you, your parents, grandparents and friends for your continued patronage."
Russo's sold a large selection of gourmet foods, wines, craft beers, liquor, deli items, kitchenware, and more "from around the world and around the corner."
According to their website, Giovanni B. Russo arrived in Grand Rapids from Sicily in 1902.He bought his first small store in East Grand Rapids in 1905. A few years later, Russo purchased a building on S. Division in Grand Rapids, where "the store thrived and survived throughout The Great Depression, natural disasters, and even riots."
In 1976, Russo's moved to its current location on 29th Street.
Russo's returned to downtown Grand Rapids in 2017, opening a second location on Fulton Street. After less they a year, they closed that store. 
And now, the last remaining Russo's Market will close at some point in September.
More From 100.5 FM The River