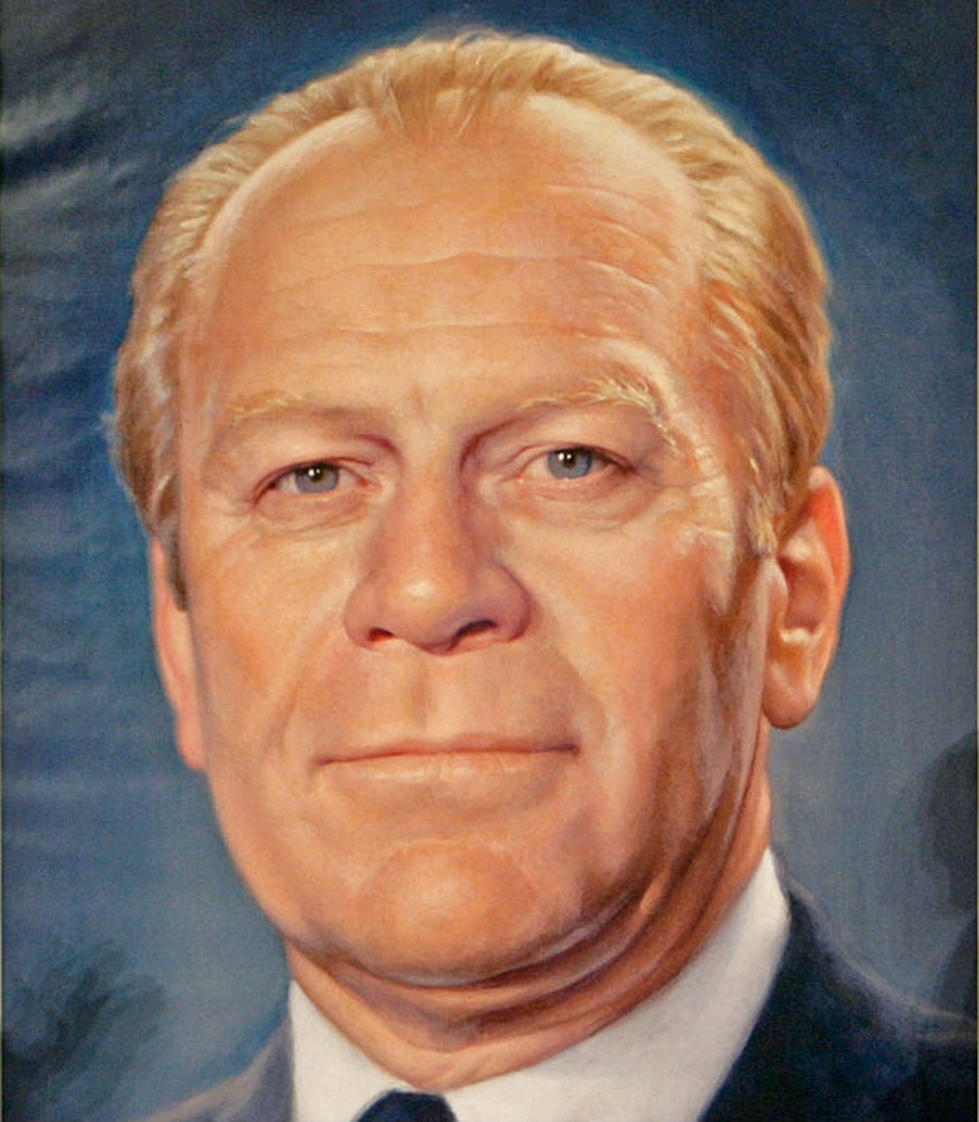 President Ford's 105th Birthday Celebrated Today
Chip Somodevilla/Getty Images
A very special moment will follow the wreath laying, at 10 a.m. A sculpture of the first lady will be unveiled near the entrance of the museum.
The annual wreath laying ceremony will include wreathes presented on behalf of President Donald J. Trump, the Ford family, and the crew of USS Gerald R. Ford (CVN 78). Members of the Ford family, and other officials and guests will offer remarks and place wreaths and floral tributes at the base of the tomb.
In addition to President Ford's commemoration ceremony, and in honor of Betty Ford's centennial, the Secchia Family will unveil a sculpture of the former first lady. The sculpture is the tenth in a series of sculptures for Grand Rapids Community Legends Sculpture Project.
In addition to the Ford family and other guests, USS Gerald R. Ford Sailors will bthere as well, four of them from Michigan.
Sarah Brower; Grand Haven, Michigan
Chief Petty Officer (ABEC) Jeremy Stoecklein; Hutchinson, Kansas
Petty Officer First Class (ABE1) Jennifer Terry; Milan, Michigan
Petty Officer Second Class (RP2) Christopher Atwood; Livonia, Michigan
Petty Officer Second Class (MC2) Jason Pastrick; Grand Rapids, Michigan
Following the ceremonies, the Ford Presidential Museum including the special exhibit honoring the first lady, "In Step with Betty Ford: A Celebration of Her Centennial," will be open free to public until 5 p.m.