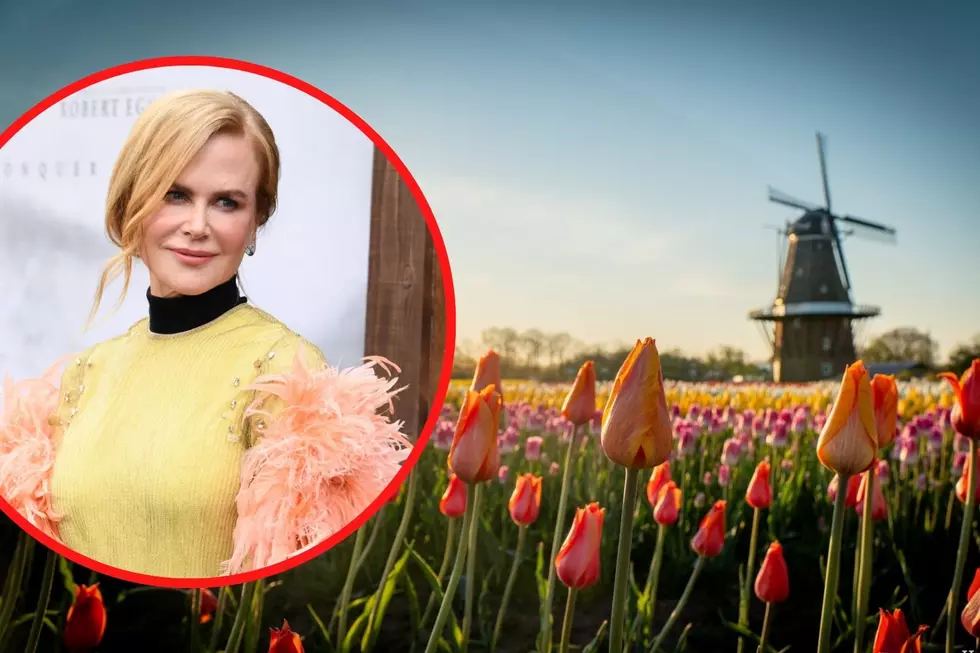 Nicole Kidman Set to Star In, Produce Thriller about Holland, Michigan
Jon Kopaloff, Getty Images/ City of Holland, Facebook
The setting: Holland Tulip Time Festival. The star: Oscar winner, Nicole Kidman.
Deadline reports that Nicole Kidman and Amazon Studios are teaming up on a new thriller about Holland, Michigan!
Kidman is set to star in and produce the movie, which is set in Holland during the Tulip Time Festival and described as a "a darkly humorous Fargo-esque thriller about a school teacher who suspects her husband may be a serial killer," according to the Holland Sentinel
Mimi Cave is directing the film, which is title simply, "Holland, Michigan".
Cave directed the comedy/horror/thriller "Fresh", which premiered at this year's Sundance Film Festival and was acquired by Searchlight Pictures, according to Deadline. "Fresh" is available to stream on Hulu. Cave also co-wrote and directed the 2015 short film "Vessel".
Andrew Sodroski, writer and producer of the true crime series "Manhunt", wrote the script for "Holland, Michigan". It first piqued interest in 2013 when the script topped "The Black List", a ranking of the the best yet-to-be-produced screenplays, voted on by movie executives.
As of yet, it has not been revealed if any of the movie will actually be shot in West Michigan, but how cool would that be?!
In addition to Kidman, Deadline reports that other producers tied to the project include Per Saari, Peter Dealbert, and Kate Churchill.
As far as how far they are into making the the movie, IMDB lists "Holland, Michigan" as "in development".
The rest of the cast of "Holland, Michigan" hasn't been announced yet either. Ooooh, who do you think should play the (possible) serial killer husband?
We'll keep you posted as we learn more about the movie!
These 31 Movies Filmed Scenes in Michigan
Most of us know that 8 Mile and Robocop were filmed in Michigan, but did you know that Die Hard 2, The Karate Kid, Oz the Great and Powerful, and others were too?
More From 100.5 FM The River