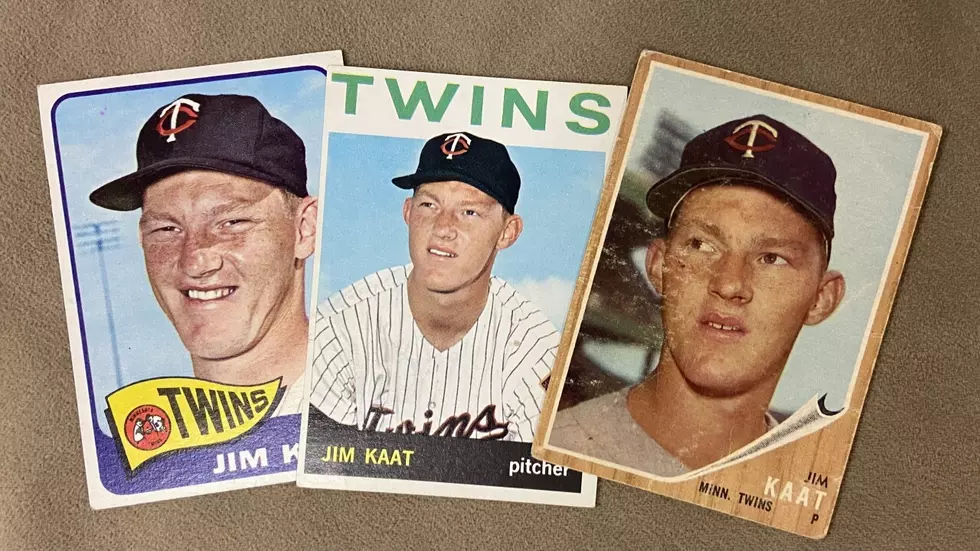 Zeeland's Best Baseball Player Jim Kaat is in Baseball's Hall of Fame
Fox17
As far as I can tell, Jim Kaat is the only West Michigander to be inducted into the Baseball Hall of Fame. How cool is that. But, one question, does Kalamazoo count as West Michigan? If so, the is one other minor major leaguer. What's his name again? Oh year, Derek Jeter. None the less, what a huge honor to be selected to the Baseball Hall of Fame.
JIM KAAT BASEBALL HALL OF FAME
For those who don't remember, Kaat had a 25 year career in Major Leagues and decades more as a sports broadcaster.
Fox17 reported that Kaat, who grew up and went to high school in Zeeland, then played two season at Hope College in Holland.
Major League Baseball came calling and he played for the Washington Senators for one year, then was traded to the Minnesota Twins where he spent the majority of his career. This was from 1961-1973 that he played in Minnesota and it was so cool that his jersey #36 was retired in the middle of July.
He had a wonderful career, with 2,461 strikeouts, 31 shutouts and a 3.45 overall ERA.
There was one specific moment in Katt's career, and of course it had to come against the Tigers. He threw a 1-0 shutout for his 25th win of the season.
JIM KAAT PITCHES AGAINST THE TIGERS AND SHUTS THEM OUT 1-0
And, you can't forget his World Series Ring. He had been traded to the St. Louis Cardinals, and that year was one of those special years when the Cardinals won the 1982 World Series, so Kaat finally got  his that championship ring.
JIM KAAT
Now, Jim Kaat, a Zeeland, Michigan boy, has so much more because he is in the Baseball Hall of Fame!
UP NEXT: 11 Michigan Celebs and Where They Went To High School