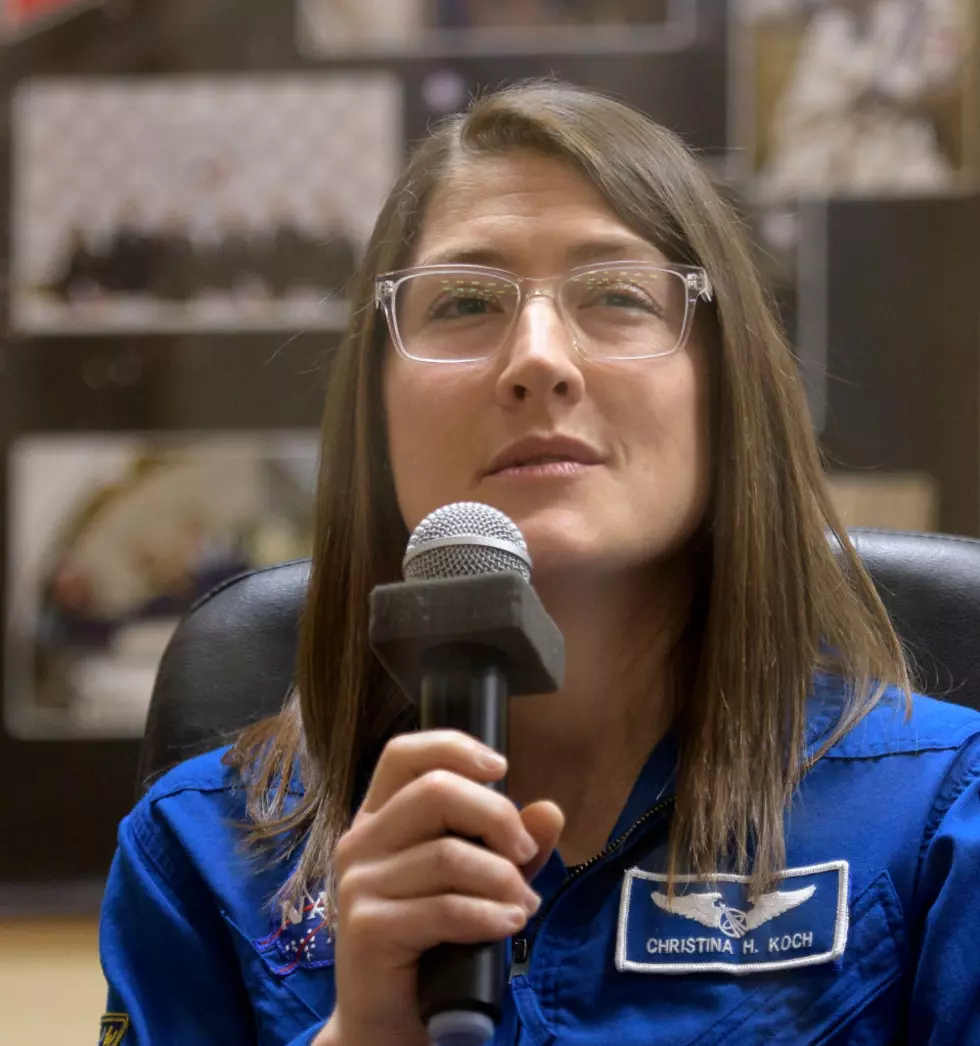 Grand Rapids Native Shares Photo of Michigan From Space Station
NASA via Getty Images
Grand Rapids native Christina Koch is part of the crew that was launched in the Soyuz MS-12 spacecraft to the International Space Station on March 15, 2019.
Yesterday, Koch shared a photo of her native Michigan and said, "the Great Lakes are as stunning from space as they are in person."
It's amazing how often NASA astronauts share their view of Michigan from outer space. Some have Michigan ties while others can't resist the picturesque view. The look never gets old.
This might not be the last time we get a peek of Michigan from Koch. She will be making a record-setting stay on the International Space Station.
Koch is not scheduled to return until February 2020. The 11-month stay will set a record for longest space mission by a woman.
More From 100.5 FM The River