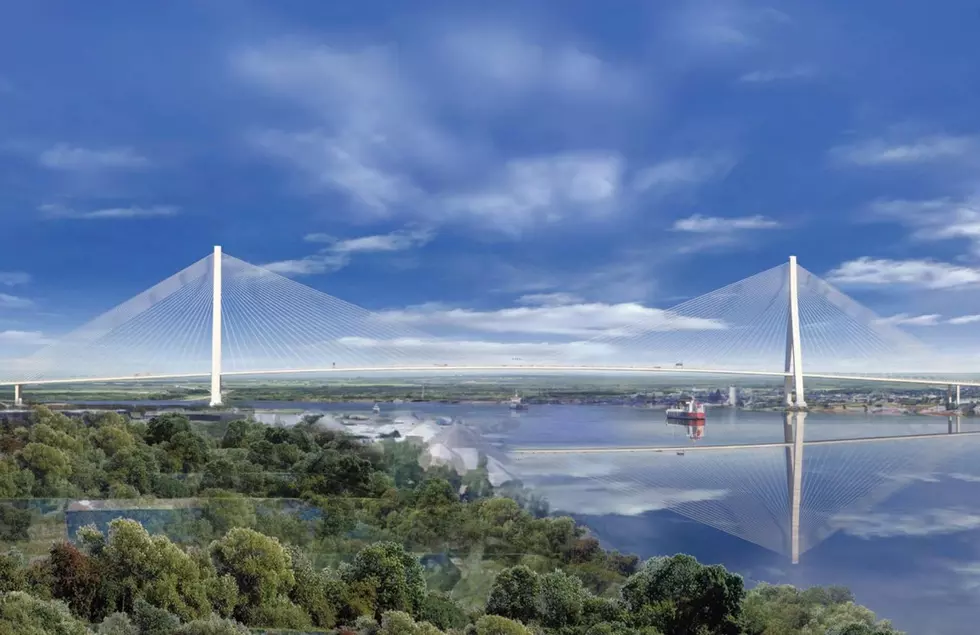 A New Bridge Connecting Michigan And Canada Will Allow Pedestrians And Bikes
Credit: Gordie Howe International Bridge
Michiganders that love to bicycle will soon have a fun and exciting way to ride from Michigan to Canada.
A new bridge is set to open in 2024 and has just been approved to have pedestrians and bicycles on it.
Gordie Howe International Bridge Will Have Access For Bicycles And Pedestrations
In 2018, the announcement was made that the Gordie Howe International Bridge would be built connecting Detroit to Canada.
Who Is Gordie Howe And Why Is The Bridge Named After Him?
On May 14, 2015, the Prime Minister of Canada along with the Governor of Michigan announced that the publicly-owned bridge between Windsor, Ontario, and Detroit, Michigan, will be named the Gordie Howe International Bridge in recognition of the legendary hockey player, a proud Canadian who led the Detroit Red Wings to four Stanley Cup victories.
Details About The Gordie Howe International Bridge
Cost to build - $5.7 Billion
Length of the bridge from Canada To Michigan - 1.5 miles
Width of the bridge - 123 feet, 6 traffic lanes (3 to Canada / 3 to America), 1 multi-use path.
The path will be a toll-free multi-use, two-way path for pedestrians and cyclists to walk or bike across the Windsor-Detroit border and connect to adjacent road and trail networks.
The bridge tower shape will reflect the curvature of a hockey stick in a slap show
You can get more details about the Gordie Howe International Bridge here
Who Is Building The Gordie Howe International Bridge?
Bridging North America is building the Gordie Howe International Bridge.
What People Involved With The Bridge Are Saying
President of the Community Foundation for Southeast Michigan Richard Devore said:
"We are so pleased that Trans Canada Trail and the Waterfront Regeneration Trust are joining forces with the Michigan Department of Natural Resource and the Community Foundation to collaborate on a binational trail experience," says Ric DeVore, president of the Community Foundation for Southeast Michigan. "The Great Lakes Way initiative is about providing access to our amazing greenways and blueways and to connect communities. We are excited about the possibilities of this collaboration."

 
Eleanor McMahon the President & CEO of Trans Canada Trail said:
"We're incredibly proud to join in this MOU with the Waterfront Regeneration Trust and our trail partners in the United States. Thirty years ago, the Trans Canada Trail began as a dream of a small group of Canadians who envisioned a national trail that would connect Canadians to nature and to one another. In this anniversary year, we are elated to expand on this foundational theme by taking it cross-border, opening doors to enhanced tourism and recreation opportunities, to active transportation corridors, and to activating Canada's trail-based tourism economy. We know from our national polling research how vital trails have become for the health and well-being of Canadians. Not only is trail use growing in Canada, but we have seen the growing global demand for trail tourism. We are confident that this partnership will contribute to local economies on both sides of the border, and that this announcement will catalyze other opportunities for cross-border collaborations and further destination development initiatives, between Canada and the U.S."

 
You can get the latest info on the Gordie Howe International Bridge by clicking here
50 Famous Brands That No Longer Exist
More From 100.5 FM The River