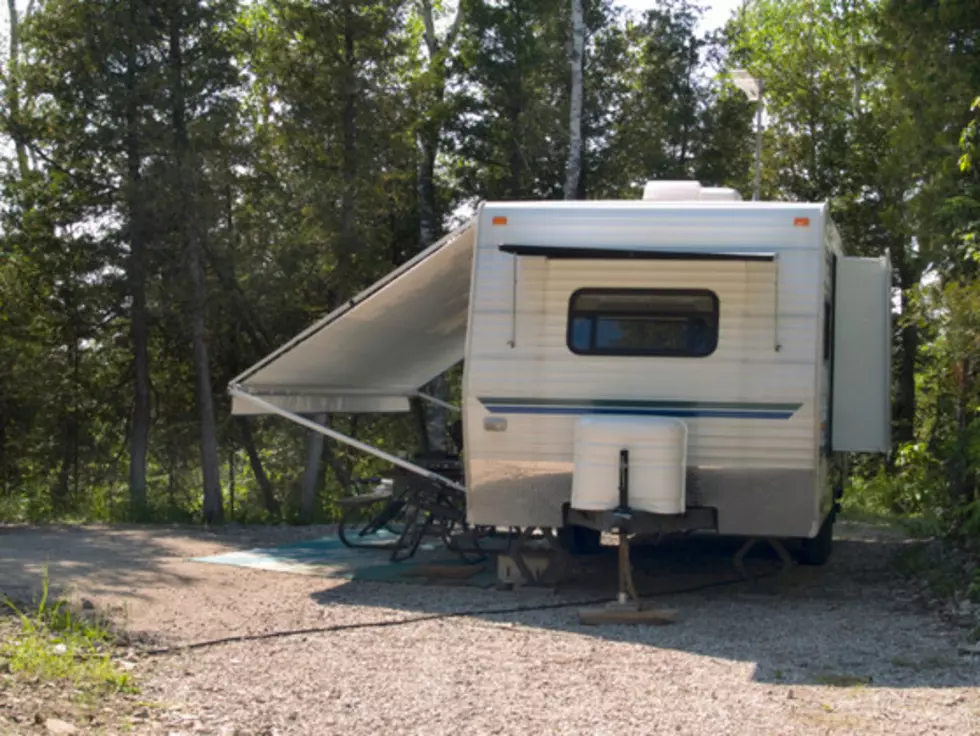 Free Camper Storage at Michigan State Parks
Brigitte Smith, ThinkStock
Summer means camping in Michigan and camping just got a little more affordable.
The free program is meant to help families offset the cost of fuel prices over summer vacation.
"The fuel-saving camper storage program is part of a pilot program introduced in 2008," said Ron Olson, chief of the DNR Parks and Recreation Division. "Due to its overwhelming success, the program has continued to save fuel and encourage families to vacation in and return to state parks and recreation areas."
Olson said the program saves campers up to 20 percent on mileage and provides an environmentally friendly option when traveling.
Campers can temporarily store camping units, including trailers, motor homes or boats on trailers, in participating state parks and recreation areas between state park visits.
Campers must show proof of campground use at any Michigan state park or recreation area within the seven days prior to the beginning of the storage period. The maximum allowable storage period is 15 days.
Storage spaces are available on a first-come, first-served basis and can be determined by contacting the park.
Fort Wilkins - capacity 6
Twin Lakes - capacity 2
Porcupine Mountains - capacity 10
Van Riper - capacity 5
Fayette - capacity 6
Lake Gogebic - capacity 3
Wells - capacity 5
Indian Lake - capacity 4
Muskallonge Lake - capacity 4
Tahquamenon Falls - capacity 8
Brimley - capacity 3
Straits - capacity 6
Cheboygan - capacity 2
Aloha - capacity 2
Burt Lake - capacity 2
Petoskey - capacity 2
Young - capacity 4
Onaway - capacity 2
North Higgins - capacity 15
Clear Lake - capacity 2
Hoeft - capacity 2
Mitchell - capacity 10
Wilson - capacity 6
Orchard Beach - capacity 10
Silver Lake - capacity 10
Hartwick Pines - capacity 5
Rifle River - capacity 6
Sleeper - capacity 3
Port Crescent - capacity 3
Tawas Point - capacity 5
Wilderness - capacity 4
Warren Dunes - capacity 10