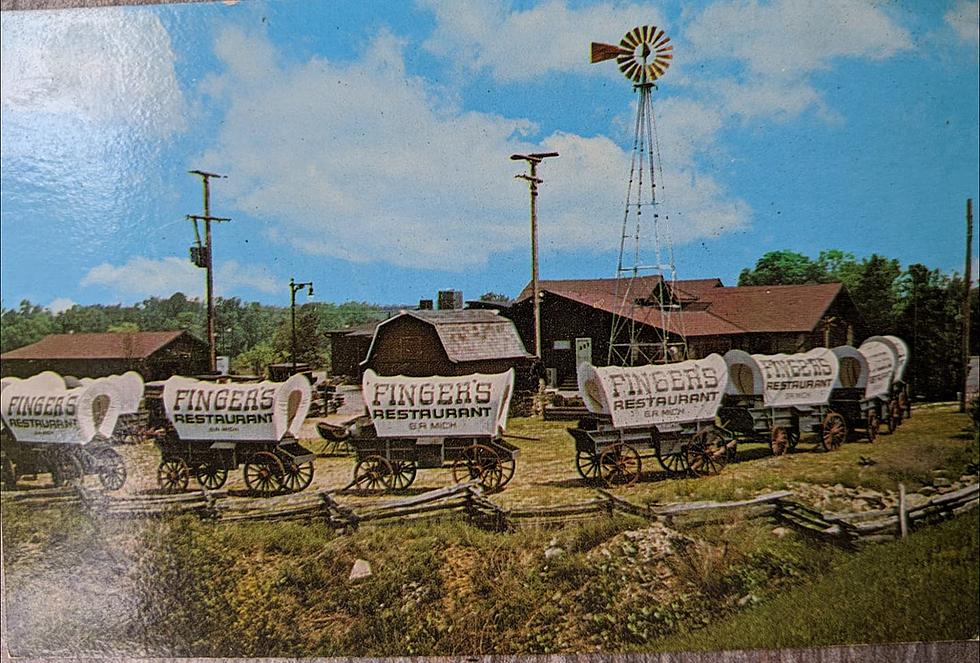 Finger's! A Great Restaurant of Our Past
Dave Rodenhouse/Facebook
Let's revisit one of Grand Rapids classic restaurants of the past, Finger's!
With our restaurants closed for nearly the past three months due to the Coronavirus/COVID19, but soon opening up, I was thinking back about one of the classics restaurants in Grand Rapids for over 50-years, Finger's!
Finger's was founded in 1946 by Paul and Helen Finger on Plainfield, and it became the place to go for great family-style chicken dinners. Yum! I'm beginning to drool!
I had the pleasure of playing golf with one of the sons of the Finger's a few years ago, and I had to ask how they cooked that fabulous chicken. The recipe was simple, he said. In one bowl flour, salt, pepper and thyme, all blended together. In another, 1 egg and one cup of water. Simply dip the chicken in the flour mixture, then in the egg and water, and fry until golden brown and crispy. Simple. However, he said there was one secret they never told anyone. They parboiled the chicken pieces first. Then, when they went to fry the chicken it was nearly cooked and just need a bit more frying to finish and get the crispy coating for a delicious meal!
Here is another surprise. I found the recipe, and HERE IT IS! Enjoy!
Enter your number to get our free mobile app
How to Make a Sous Vide Pork Loin Chop
More From 100.5 FM The River