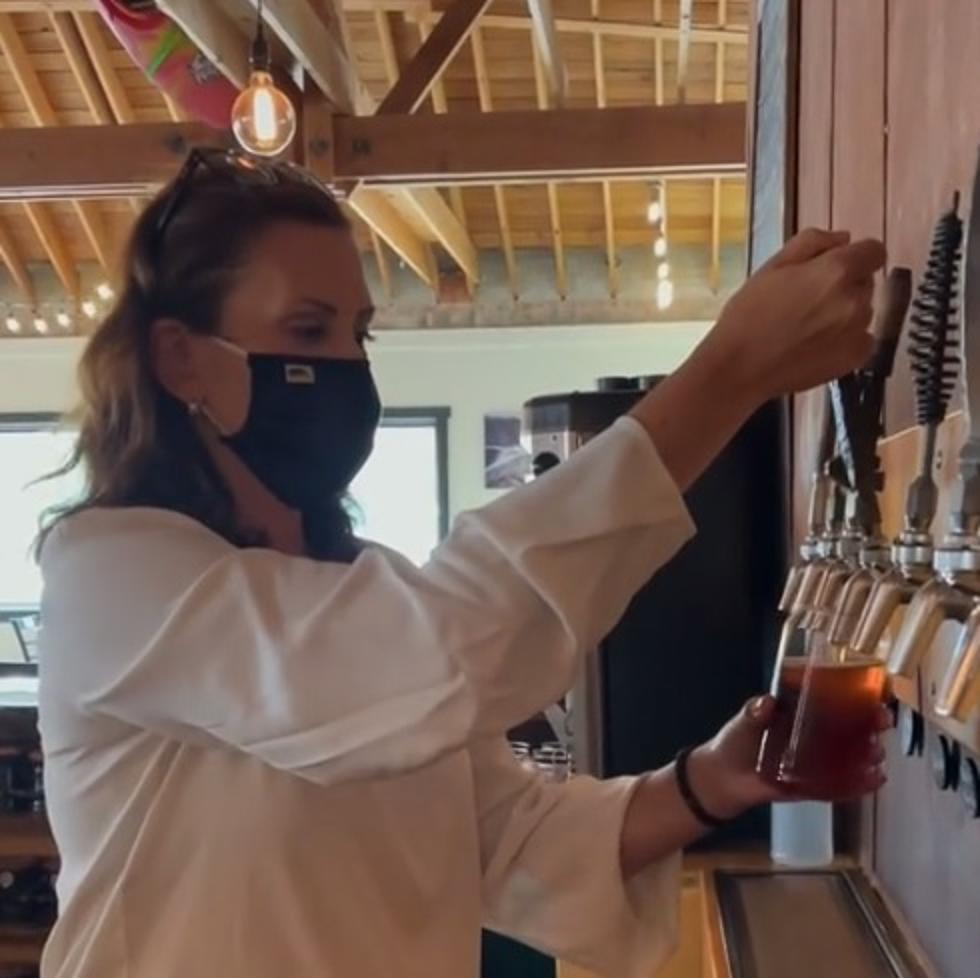 Big Gretch Looks Pretty Comfortable Behind a Bar – Watch Her Fix the Damn Beers
biggretchwhitmer-Tik Tok
This week, Governor Whitmer and her delegation traveled to the U.P. to meet with local government and elected officials along with leaders from several area businesses. It's part of her $1 billion plan to jumpstart Michigan's economy by investing in businesses, workers, and organizations across our state.
While visiting the UP, Whitmer stopped at a local brewery to serve a cold one. The Governor said,
"Best way to wrap up my first day of my UP jobs tour supporting our small businesses. Cheers."
a cryptid gave the governor some advice on her pour,
"I actually recommend not holding onto the spout. it will cause the head to foam too much."
AJ praised,
"That is one damn fine  pour G."
user5122560252785 added,
"Nice pour, Governor!"
Angela Denny noticed that Whitmer was wearing a Stormy Kromer mask.
rkoby pleaded,
"Wait. I wanna have a beer with Big Gretch. I promise I'll wear a mask. Please?"
Jai Ferrick said,
"As a Michigander and a bar tender-well poured, Big Gretch."
Voydead was feeling confident and requested,
"I will personally re pave all the roads for one date."
Last time we checked, the Governor is still married.
Michigan continues to build on its economic jumpstart by having achieved the fastest GDP growth in the Midwest and boasting an unemployment rate that ranks lower than the national average.
Quentin Messer, Jr., CEO of the MEDC and President and Chair of the Michigan Strategic Fund stated,
"I'm pleased to join Gov. Whitmer as we partner with businesses and employees in jumpstarting Michigan's economy and helping accelerate economic growth, recovery, and transformation in the U.P. and throughout the entire state."

 
What Are the Signature Drinks From Every State?
More From 100.5 FM The River