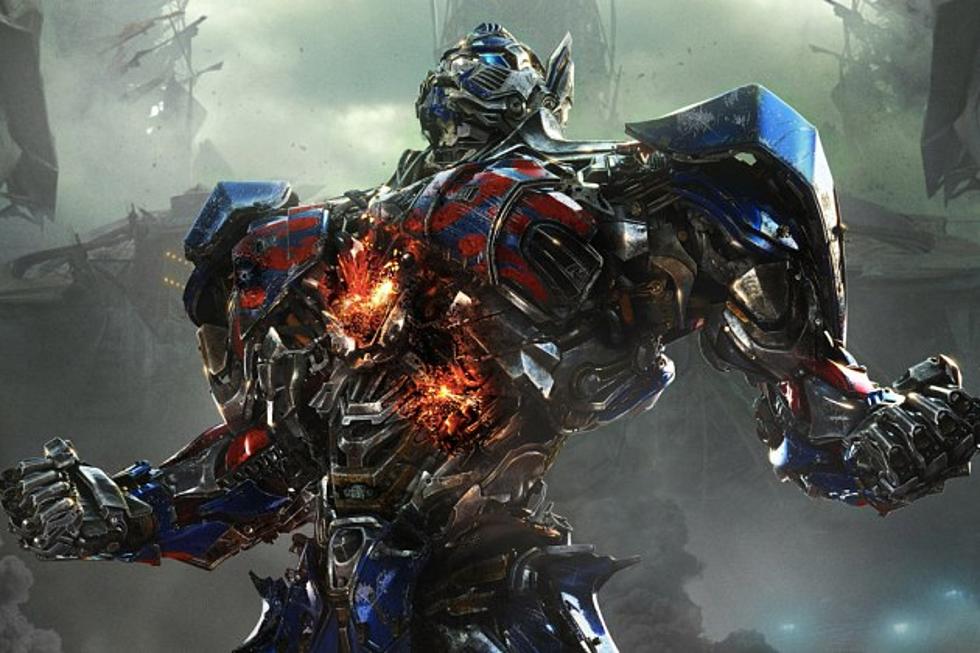 2015 Razzie Nominations: 'Transformers' and Kirk Cameron Lead the Pack
Paramount Pictures
It's become fashionable in recent years to hate the Golden Raspberry Awards (AKA, the Razzies) and for good reason. The inherently negative awards claim to celebrate the worst films of the year, but they frequently nominate or "honor" ambitious misfires or boring studio junk over the real worst films of the year. To be fair, the Razzies are and have always been a big silly joke, but they're a joke that leaves a bad taste in the mouth. And yet, it's really hard to look at this year's nominees and disagree. With a handful of minor exceptions, this looks like a year where the Razzies actually, well, kinda' got it right.
The frontrunner in nominations (via USA Today) is 'Transformers: Age of Extinction' with seven nods, which feels appropriate for a film that has the dubious honor of being the worst entry in a series of films that have seen their fair share of hatred. With six nominations, the other big frontrunner is 'Saving Christmas,' the Kirk Cameron-led nightmare of a film that's profoundly offensive and/or irritating to anyone who exists outside of the movie's narrow, uber-Christian point of view. Both films are easy targets, but both are also totally worthy of scorn.
However, the grand winner here must be Kelsey Grammar, who is nominated for Worst Supporting Actor for his work in 'The Expendables 3,' 'Legends of Oz,' 'Think Like a Man Too,' and 'Transformers: Age of Extinction.'
The "winners" of this year's Razzies will be announced on February 1, 2015. Check out the complete list of nominees below.
Worst Picture
'Kirk Cameron's Saving Christmas'
'Left Behind'
'The Legend of Hercules'
'Teenage Mutant Ninja Turtles'
'Transformers: Age of Extinction'
Worst Actor
Nicolas Cage ('Left Behind')
Kirk Cameron ('Kirk Cameron's Saving Christmas')
Kellan Lutz ('The Legend of Hercules')
Seth MacFarlane ('A Million Ways To Die in the West')
Adam Sandler ('Blended')
Worst Actress
Drew Barrymore ('Blended')
Cameron Diaz ('The Other Woman' and 'Sex Tape')
Melissa McCarthy ('Tammy')
Charlize Theron ('A Million Ways to Die in the West')
Gaia Weiss ('The Legend of Hercules')
The Razzie Redeemer Award
Ben Affleck
Jennifer Aniston
Mike Myers
Keanu Reeves
Kristen Stewart
Worst Supporting Actress
Cameron Diaz ('Annie')
Megan Fox ('Teenage Mutant Ninja Turtles')
Nicola Peltz ('Transformers: Age of Extinction')
Brigitte Ridenour ('Kirk Cameron's Saving Christmas')
Susan Sarandon ('Tammy')
Worst Supporting Actor
Mel Gibson ('The Expendables 3')
Kelsey Grammer ('The Expendables 3', 'Legends of Oz', 'Think Like a Man Too' and 'Transformers: Age of Extinction')
Shaquille O'Neal ('Blended')
Arnold Schwarzenegger ('The Expendables 3')
Kiefer Sutherland ('Pompeii')
Worst Director
Michael Bay ('Transformers: Age of Extinction')
Darren Doane ('Kirk Cameron's Saving Christmas')
Renny Harlin ('The Legend of Hercules')
Jonathan Liebesman ('Teenage Mutant Ninja Turtles')
Seth MacFarlane ('A Million Ways To Die in the West')
Worst Screen Combo
"Any Two Robots, Actors (or Robotic Actors)" ('Transformers: Age of Extinction')
"Kirk Cameron & His Ego" ('Kirk Cameron's Saving Christmas')
Cameron Diaz and Jason Segel ('Sex Tape')
"Kellan Lutz & Either His Abs, His Pecs or His Glutes" ('The Legend of Hercules')
Seth MacFarlane and Charlize Theron ('A Million Ways To Die in the West')
Worst Screenplay
'Kirk Cameron's Saving Christmas'
'Left Behind'
'Sex Tape'
'Teenage Mutant Ninja Turtles'
'Transformers: Age of Extinction'
Worst Remake, Ripoff or Sequel
'Annie'
'Atlas Shrugged 3: Who Is John Galt?'
'The Legend of Hercules'
'Teenage Mutant Ninja Turtles'
'Transformers: Age of Extinction'
More From 100.5 FM The River