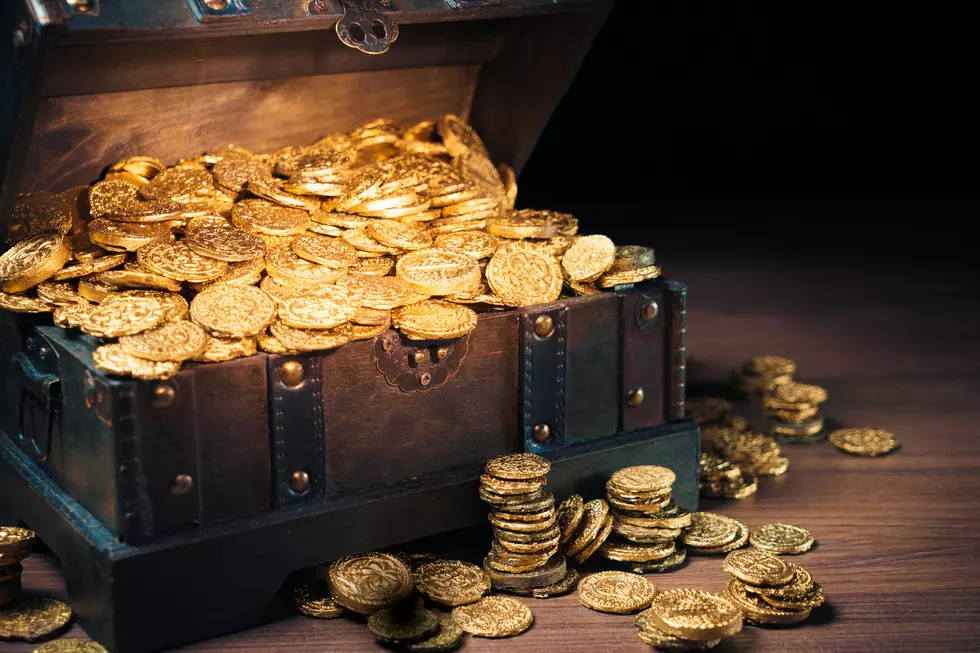 $1M of 'Blackbeard's Treasure' Buried in 10 States, Including MI
fergregory/ Getty Images
Want to go on a treasure hunt? And maybe get on TV?
The Blackbeard Treasure, billing itself "the only treasure hunt of its kind on a scale this large", is burying $1 million dollars in cash in 10 states, including Michigan.
For a shot at that pirate booty, you'll have to buy a digital map for $49.99 with clues and riddles that will lead you closure to the treasure. They say only a limited number of maps will be sold for each hunt.
According to CBS Detroit The Blackbeard Treasure will kick off a press tour in the coming days in which Blackbeard and his crew sail into port on The Blackbeard Pirate Ship:
During the festivities, spectators will be treated to free Blackbeard Treasure t-shirts, hats, mugs and of course, The Blackbeard Treasure Chest containing $1 Million in cash will be on full display moments before it is taken away to be buried at an undisclosed location. On hand to help commence each event will be the company founders, along with city mayors, and other community leaders.

 
The date and location for Blackbeard's Michigan stop should be posted on the company's website soon.
Justin Cohen, managing director of The Blackbeard Treasure, said in a release,
"With The Blackbeard Treasure hunt, our goal is to get people excited about getting outside, either by themselves or with friends and family, in order to have the adventure of a lifetime. And in the process of having the time of your life, you may just unearth a fortune."
Aside from Michigan, $1 million treasure chests will also be buried in California, Florida, Georgia, Illinois, New York, North Carolina, Ohio, Pennsylvania, and Texas.
Enter your number to get our free mobile app
UP NEXT: 12 Things You Probably Didn't Know About the Great Lakes
More From 100.5 FM The River