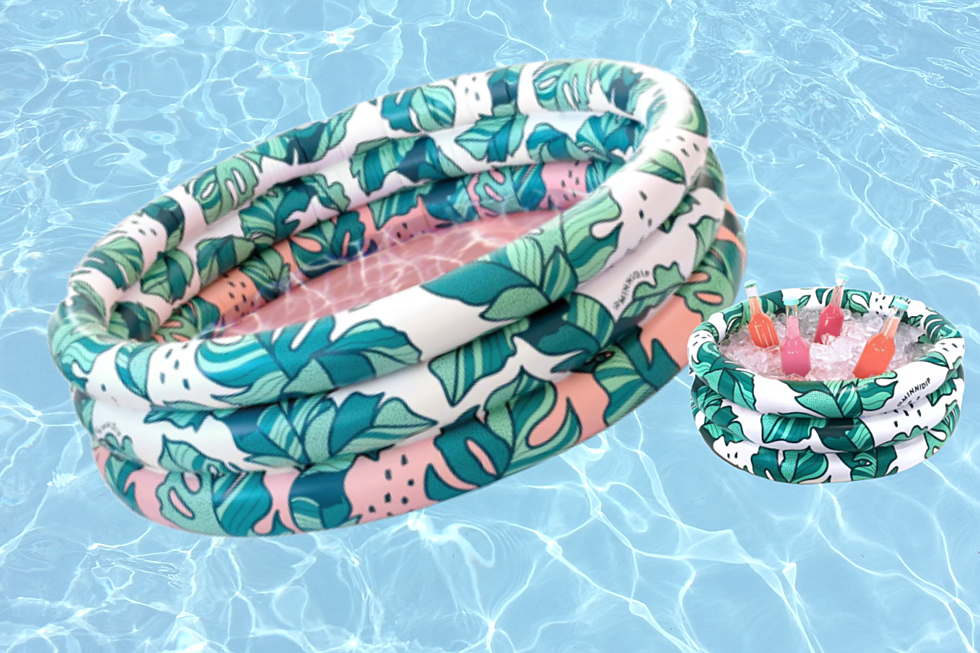 Your New Must-Have Quarantine Item is This Adult-Sized Inflatable Pool
Target.com/Canva
A lot of people are buying super random things that we don't really need right now, but I'm here to tell you that this product that I just came across is a must-have during quarantine (and after.)
Today while randomly browsing Target's website (because I can't absent-mindedly wander the aisles of the store right now), I came across a listing for something that I didn't know existed, but now that I do I totally want one - an adult-sized kiddie pool.
This thing will fit three adults (though, that may be a little tight), or one adult on some sort of inflatable raft if you're into that sort of thing. It's 5.5 feet wide and 1.5 feet tall, and while it doesn't come with an air pump, it features "easy set-up air valve-inflate with a standard air pump or even with a hairdryer set to cool. The pools start out at just $40 and go up to $70.
Value Vault is a participant in the Target Affiliate Marketing Program, an affiliate advertising and marketing program that pays advertising fees to sites that advertise and link to Target.com.
CHECK THESE OUT: Inflatable Kiddie Pools For Adults
Enter your number to get our free mobile app
More From 100.5 FM The River