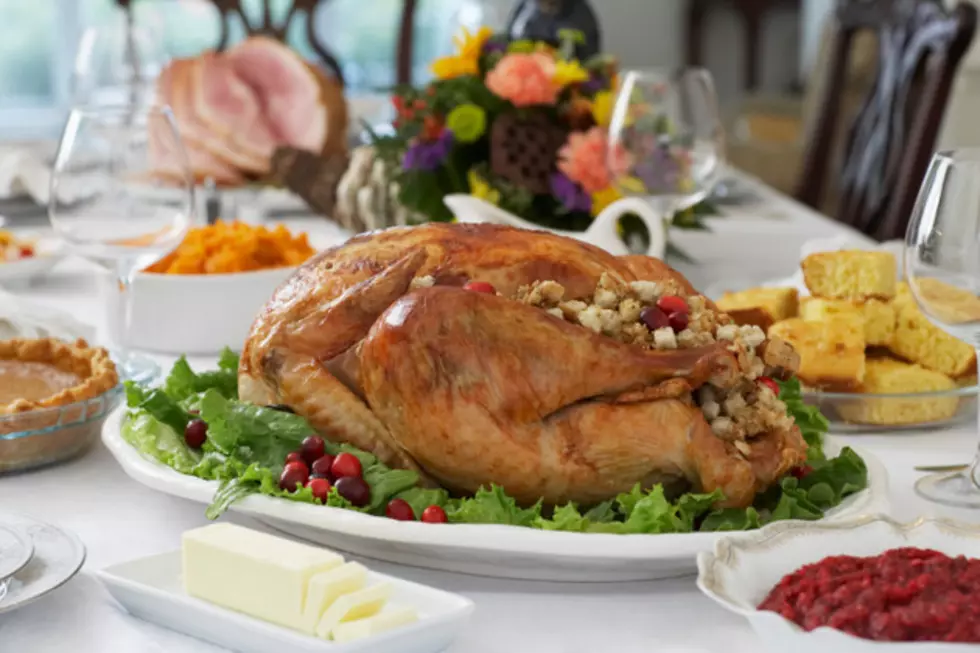 Thanksgiving Turkey By The Numbers – What You Need To Know
moodboard, ThinkStock
Thanksgiving and the holidays can be stressful enough without having to stress over cooking a turkey.
Check out a few Thanksgiving numbers and take the stress out of Thanksgiving dinner.
165
The internal temperature required to safely eat a turkey.  FDA.gov says, "The turkey is safe when the temperature reaches 165ºF. If the turkey is stuffed, the temperature of the stuffing should be 165ºF."
180 - 185
1.0 - 1.5
The number of pounds of turkey to plan for per person eating.  Freep.com says, "For turkeys less than 16 pounds, estimate 1 pound per serving (this accounts for bone weight). For larger birds, a bit less is fine; they have a higher meat-to-bone ratio. But if your goal is to have ample leftovers, aim for 1 1/2 pounds per person whatever the turkey's size."
3 - 4
The number of days turkey can be safely kept in the refrigerator for leftovers. Mayoclinic.com says:  "Leftovers can be kept for three to four days in the refrigerator. Be sure to eat them within that time. After that the the risk of food poisoning increases. If you don't think you'll be able to eat leftovers within four days, freeze them immediately."
$49.41
1 for 4
Allow at least one day of thawing time in the refrigerator for every four pounds of turkey, according to butterball.com. If thawing in cold water, estimate 30 minutes for every pound.
325
The most common temperature at which to cook a turkey in the oven.  The FDA says turkey should not be cooked at an oven temperature below 325.
Cooking Chart
From usda.gov, based on an oven temperature of 325.
Unstuffed
4 to 8 pounds (breast)
1½ to 3¼ hours
8 to 12 pounds
2¾ to 3 hours
12 to 14 pounds
3 to 3¾ hours
14 to 18 pounds
3¾ to 4¼ hours
18 to 20 pounds
4¼ to 4½ hours
20 to 24 pounds
4½ to 5 hours
Stuffed
4 to 6 pounds (breast)
Not usually applicable
6 to 8 pounds (breast)
2½ to 3½ hours
8 to 12 pounds
3 to 3½ hours
12 to 14 pounds
3½ to 4 hours
14 to 18 pounds
4 to 4¼ hours
18 to 20 pounds
4¼ to 4¾ hours
20 to 24 pounds
4¾ to 5¼ hours
More From 100.5 FM The River