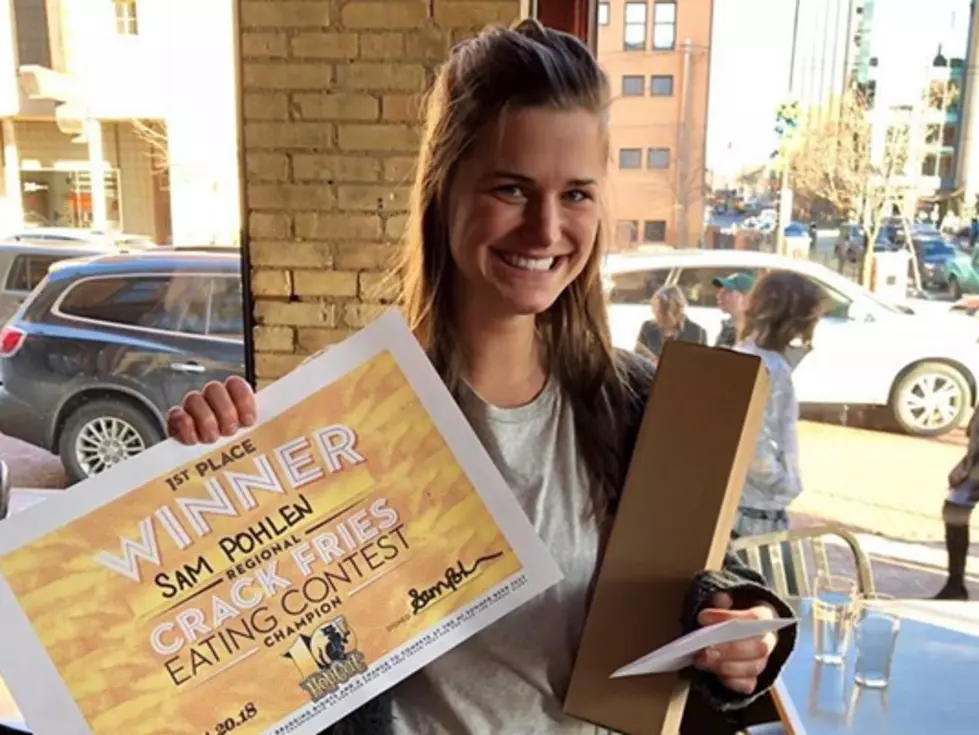 Sam Pohlen Becomes First Female To Win Crack Fry Competition
From WZZM13 via HopCat/Facebook
First, how did I not hear about a "crack fries eat off" at HopCat? I think I could have been a contender. Second, this lady is a boss!
Sam Pohlen took home… the gold? a stomach ache? something… when she downed almost 2 pounds of the addictive "Crack Fries" during HopCat's 10th Anniversary Celebration.  Yeah, you heard right almost 2 pounds, according to WZZM13, it was officially 1lb and 13.8 oz. of fries she downed in 6 minutes!
Btw, who am I kidding being all judgey with the stomach ache line above, I'd love to down 2 pounds of fries. I'm jealous I missed out. 
The restaurant hosted the Crack Fry Competition Saturday with the grand prize being a $500 HopCat Prize Package and Sam gets to represent us at the Michigan Brewers Guild's Summer Beer Festival and world championship.
According to WZZM13, Sam is the first female to win the competition, she's also won a pie eating contest once.