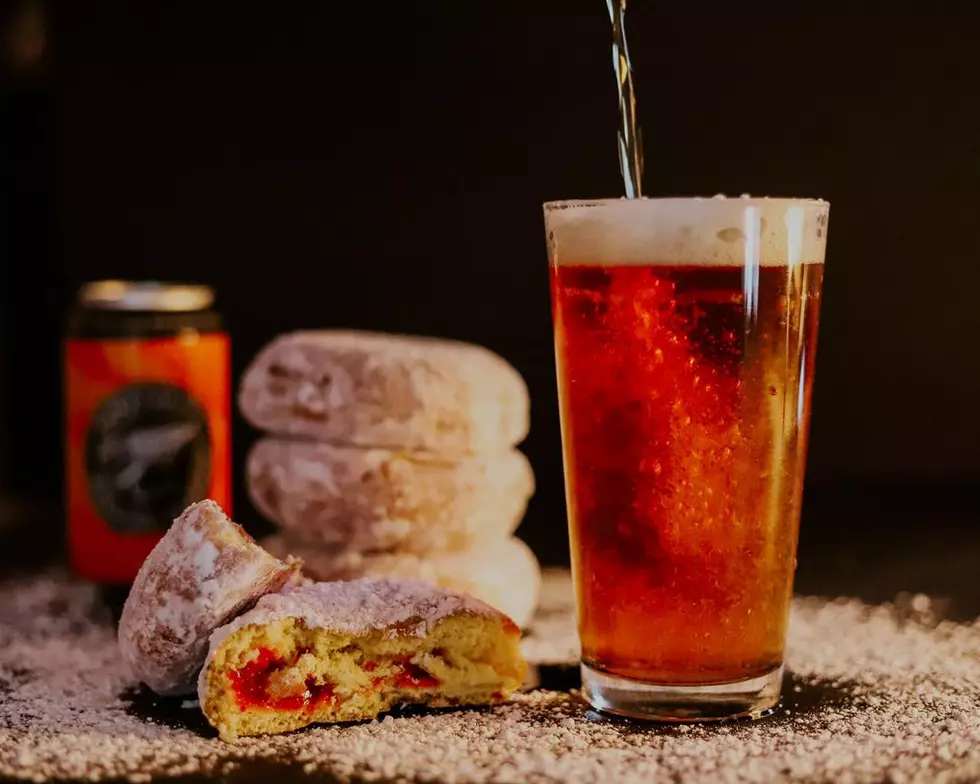 Rockford Brewing Releasing Donut Beer on Fat Tuesday
Rockford Brewing Company/ Instagram
If you prefer to indulge in liquid form, Rockford Brewing Company has brewed up something special for Fat Tuesday this year: A new donut beer!
The dessert amber ale is available starting Feb. 16. According to Rockford Brewing Company's website, it's 6.4% ABV.
Rockford Brewing Company offers their beer on tap, in cans, howlers, and growlers.
They're currently open daily for dine in, take out, and delivery 11a.m. to 8p.m. If you want to dine in, seating is on a first-come basis and masks are required unless sitting at your table.
They deliver too! Delivery is available for those within 5 miles of Rockford Brewing Co.. There is a $20 minimum and a $2 delivery fee.
Rockford Brewing Company is located at 12 E. Bridge St NE in Rockford.
The brew pup was founded in 2011 and opened its doors in December 2012.
While the pandemic has definitely been challenging, RBC says there is still a lot to celebrate:
2020 has certainly not been the year we drew it up to be in our minds, but there is still plenty cause for celebration. Chef Cameron Sauser crafted a rejuvenated menu to reflect his expertise, creativity, and fun spirit, winning more awards for RBC food than any year prior. We introduced five more packaged beers and saw our distribution footprint grow into major retail chains.

In a tumultuous world, we were quickly reminded of the sheer power and value that exceptional food, beer, and community hold in our society - a familiar comfort we are both happy and fortunate to provide. We have worked tirelessly to adapt the RBC experience without compromising our commitment to quality, our community, and our culture.
Check out Rockford Brewing Company's other beers, like Hoplust IPA, Rogue River Brown, and Cactus Pear Weisse.
What If Grand Rapids Bars Were Grand Rapids Girls?
More From 100.5 FM The River