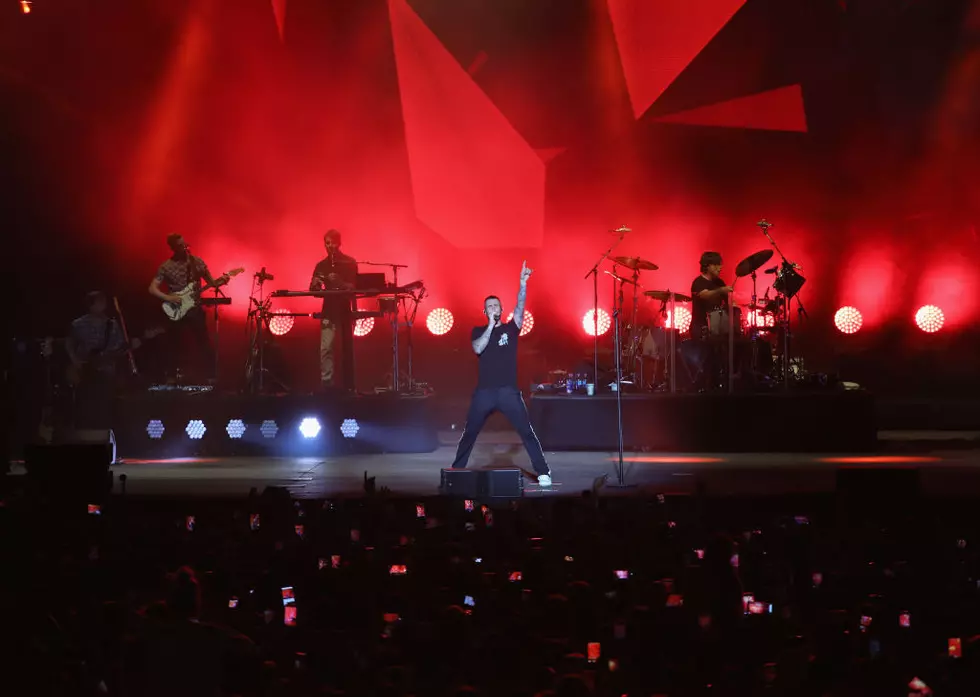 Maroon 5's Only Michigan Tour Stop Will Be in Grand Rapids
Rick Kern/Getty Images for Turner )
They are a three-time GRAMMY® Award-winning diamond-selling band who have decided they need to expand their World Tour, so, here they come to Van Andel Arena in August, Maroon 5!
Produced by Live Nation, the band will be here on August 17, 2022 at 7:30PM.
It's hard to believe that Maroon 5 has been around for 20-years! It was June of 2002 that they hit with Songs About Jane. That album went crazy and by now has sold over 20-million records.
It was absolute proof that hard work pays off. Who would have thought that lead singer Adam Levine and his high school buddies, who were still in high school and calling themselves Kara's Flowers in 1994, decided to take some time off for college, and would re-image themselves in 2001 as Maroon 5. WOW, did that work!
Adam Levine and Maroon 5 Work the Crowd
The band has won three GRAMMY® Awards, has over 80 million in album sales, 450 million singles worldwide, and earned gold and platinum certifications in more than 35 countries. Not too bad.
Maybe It's the Tattoos
For tickets, a special Maroon 5 fan club pre-sale launches today at 10AM on Tuesday, April 26, while Spotify and Live Nation presales begin tomorrow, Wednesday, April 27 at 10AM, followed by Grand Rapids presales on Thursday, April 28 at 10AM. Then, tickets  go on sale to the public this Friday, April 29 at 10AM.
Tickets will be available at Maroon5.com and at VanAndelArena.com.
By the way, frontman Adam Levine returns to Ellen as a guest today, April 26 on WOOD-TV 8 at 4 PM. Be sure to tune in!
The 40 Best Cover Songs by Rock Bands
More From 100.5 FM The River