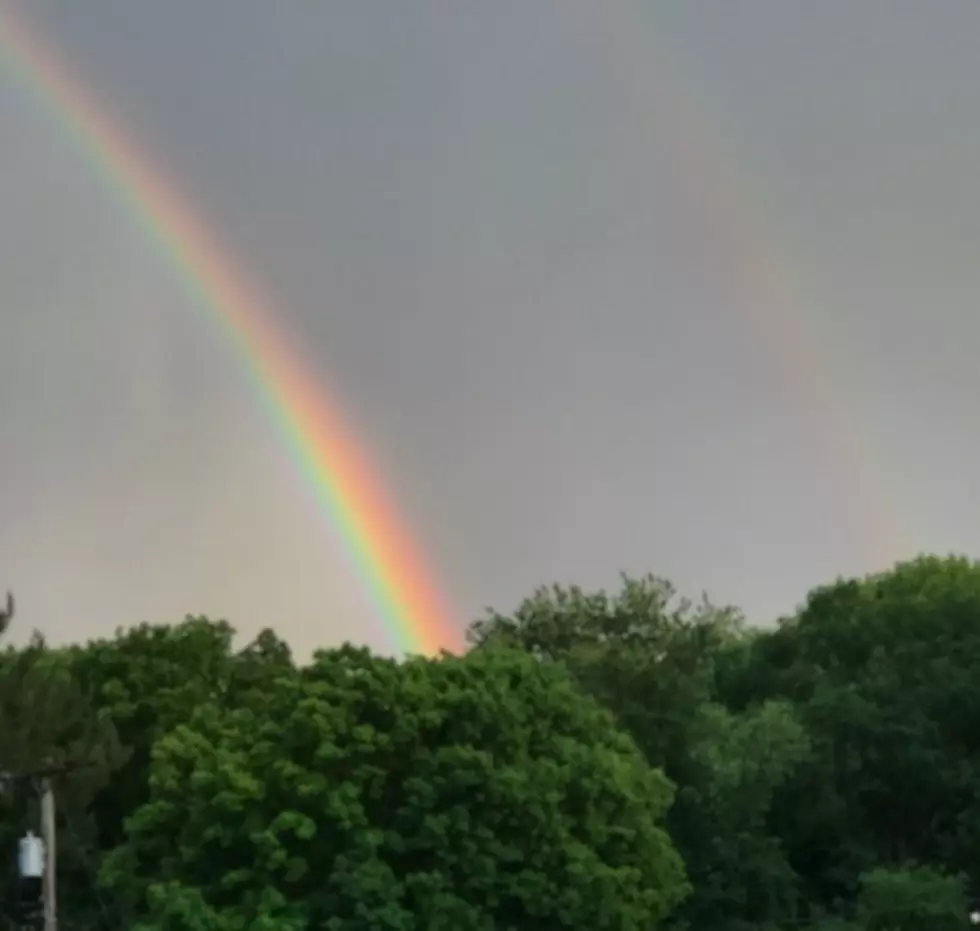 Rainbows When We Need Them the Most
Andy Rent
A quick little rain storm blew through our towns last night, and after the big storms we've had the past couple of nights, I think we all thought, oh no, not another one! It wasn't, and it left a beautiful, lingering bit of joy and goodness, a Rainbow!
At my house, I ran out the front door to see not one, but two rainbows. They were beautiful and much needed. The past 3-months have been a real rocky road for all of us. First COVID19/Coronavirus and the Stay home-Stay Safe orders. Then, the tragic death of George Floyd and the ensuing demonstrations and riots. And, it that wasn't enough, the violent storms of Tuesday and Wednesday that knocked out power to more than 245,000 in West Michigan. Stop it already...enough! But then, the rainbows, as if to say, your cries have been heard. Let's create a little moment of peace.
It's believed that a rainbow is a promise of good things to come. It's considered a symbol of peace and serenity. And a double rainbow is considered a sign of transformation and and good fortune. Boy, do we ever need that right now!
Facebook was filled with rainbow pictures from last night. Here are a few great views from some friends.
Rainbows After the Storm - June 11, 2020
More From 100.5 FM The River