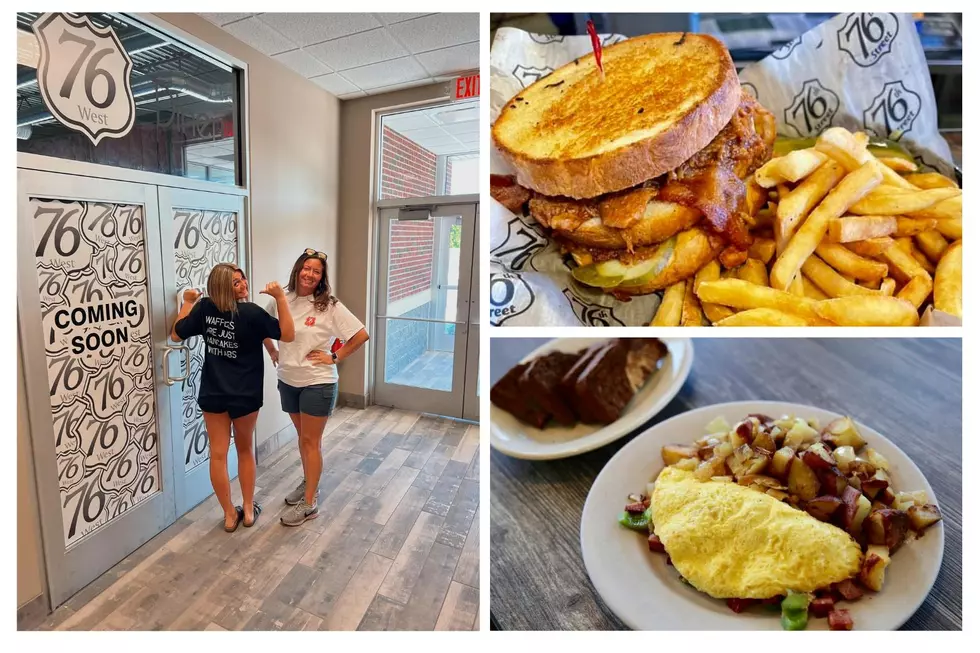 Popular Grand Rapids-Area Truck Stop Diner Opening Second Location
76th St. Truck Stop Diner, Facebook
I hear praise for this beloved West Michigan diner ALL the time - and now, they're set to open a new location.
If you haven't been to the 76th St. Truck Stop Diner in Byron Center, you're missing out! Seriously, people RAVE about the awesome food and generous portions. The restaurant has a 4.5 rating in Google reviews where many folks compliment the great service, chicken fried steak, and biscuits and gravy. The 76th St. Truck Stop was even recently named the best truck stop in Michigan!
76th St. Truck Stop Diner Expanding with Second Location in Coopersville
Now Coopersville will be getting a truck stop diner of its own!
Owners of the 76th St. Truck Stop Diner in Byron Center are planning to open a new restaurant, called 76 West, in Coopersville.
They shared to Facebook that the convenience store part of the business, a J&H Family Store, is now open at the Lamont-Coopersville Exit (Exit 19), just off I-96.
New Diner, 76 West, Coming to Coopersville
The restaurant portion will be coming soon! In the comments on the Facebook post, the owners say they are planning to open 76 West in November. They say the new restaurant will share similar dishes and staff with the original location.
Open seven days a week, 365 days a year at 460 76th St. SW in Byron Center the original restaurant has a huge menu full of diner classics. For breakfast they serve traditional egg dishes, omelets, scrambles, pancakes, waffles, skillets, biscuits and gravy, and more.
You'll also wraps, sandwiches, and burgers - including the "Mother Trucker", which comes with two half pound patties, three slices of grilled sourdough bread with cheddar, Monterey Jack, horsey sauce, haystack onions, lettuce, and tomato.
Entrees include country fried steak, fried shrimp, grilled tilapia, spaghetti - and a Tex-Mex section with nachos, fajitas, and burritos.
Follow the 76th St. Truck Stop Diner on Facebook for updates on the opening of 76 West in Coopersville!
Michigan Drive-In Restaurants & Memorabilia
More From 100.5 FM The River