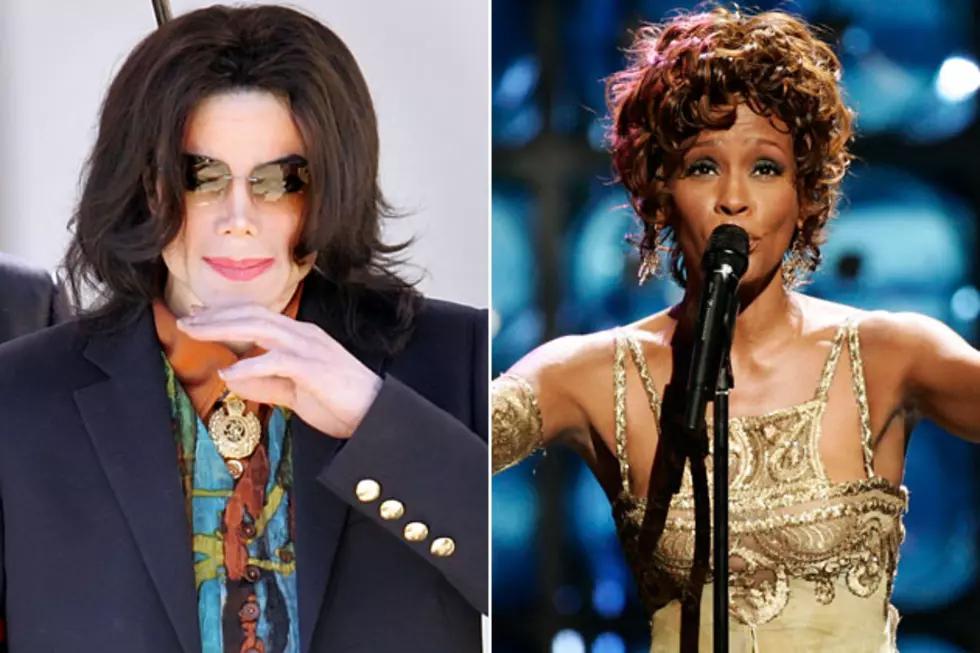 Michael Jackson + Whitney Houston Musical Coming to Las Vegas
Carlo Allegri / Pascal Le Segretain, Getty Images
Michael Jackson and Whitney Houston are headed to Vegas. The late pop music icons, along with Elvis Presley, have inspired an upcoming musical called 'The Man,' which focuses on how young artists with a dream become superstars.
The show will focus more on Jackson than the others but draws from all of their experiences. The story will be told through the eyes of an artist manager. "We want this project to be a compelling, gritty, entertaining tale, that tells the story of the price of fame in a new way," said co-producer Mark Lamica, who worked with Jackson's late manager, Frank Dileo. He added, "This is a fictional template and story that, with some variation, fits a number of global celebrities."
Lamica and producers Quincy Krashna, Jerry Greenberg, Raymond Del Barrio and Larry Hart call the musical a cross between 'Goodfellas' and 'Dreamgirls.' Greenberg was the president of MJ's record label, and Krashna also worked with the King of Pop.
'The Man' is expected to open in Las Vegas in late 2013 in conjunction with a book written by Lamica and Hart. The show, an "epic, music driven dramatic work" according to Lamica, will feature original music.
Listen to Whitney Houston 'I Look to You' Feat. R. Kelly
More From 100.5 FM The River