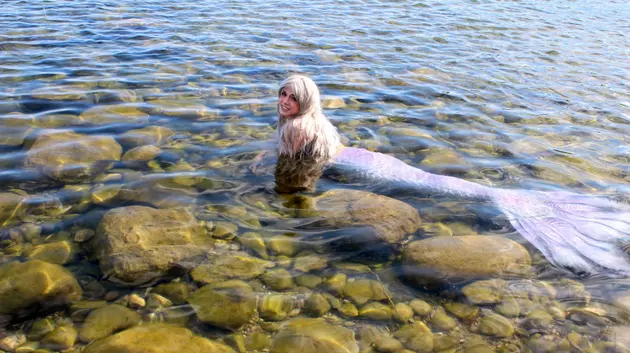 Live Mermaid Returns to Public Museum
Courtesy GRPM
Next weekend,May 5 and 6, you can visit Dragons, Unicorns & Mermaids to explore the various mythical creatures of the world and meet Mermaid Phantom!
Mermaid Phantom will be in the exhibit from 11 a.m. to 1 p.m. both May 5 and 6. You will be able to talk to Phantom, ask her questions about mermaids and mythical creatures, touch her tail and take photos with her!
Dragons, Unicorns & Mermaids features models and replicas of preserved specimens as well as cast fossils of prehistoric animals. There are many interactive stations throughout the exhibition. You can build your own dragon on a touch-screen and watch it come alive before your eyes in a virtual environment.
Purchase your tickets for May 5 & 6 HERE and skip the admission line at the Museum.
More From 100.5 FM The River