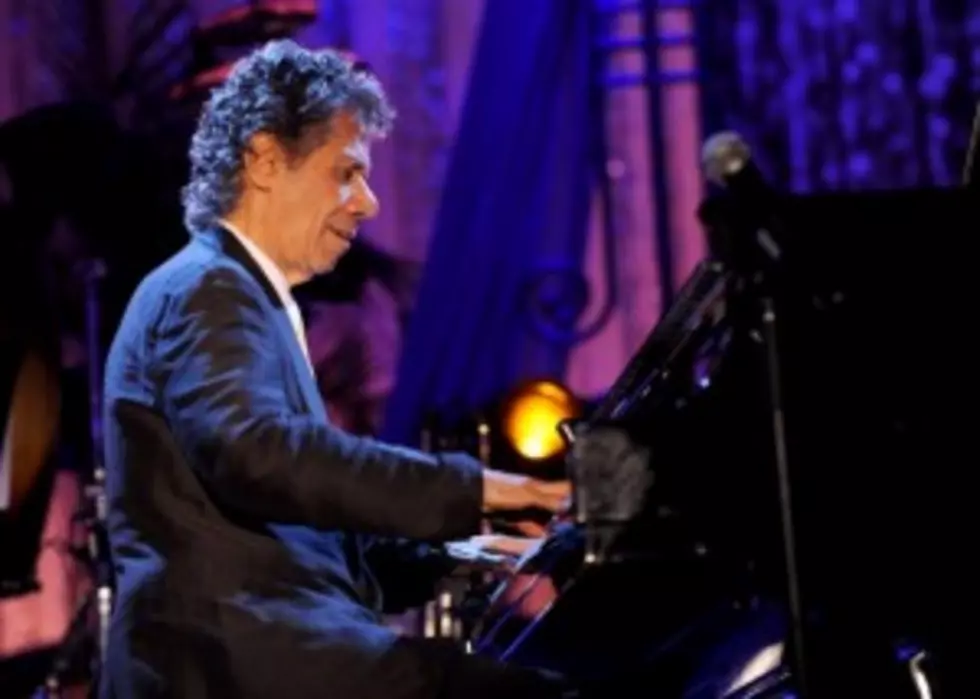 Jazz Great Chick Corea at St. Cecilia This Fall [Video]
(Photo by Kevin Winter/Getty Images for CoS)
For 131 years St. Cecilia Music Center has upheld its mission of promoting the appreciation, study and performance of music in order to enrich the lives of the residents of West Michigan. Today, St. Cecilia Music Center is known by audiences and artists alike as one of the finest establishments to hear and see world-renowned musicians.
On September 18, 2014 one of the best jazz musicians of our time will perform with his band at St. Cecilia Music Center. Chick Corea and the Vigil will perform in Royce Auditorium at St. Cecilia Music Center for a concert to be remembered. The 20-time Grammy winner, brilliant American composer and keyboard virtuoso Chick Corea has attained living legend status after five decades of unparalleled creativity and an artistic output that is simply staggering. Chick Corea is the fourth-most-nominated artist in the history of the Grammys, with 61 nominations. He has also earned 3 Latin Grammy Awards, the most of any artist in the Best Instrumental Album category. He will be joined by The Vigil band members, bass phenomena Hadrien Feraud, creative force Marcus Gilmore on drums (carrying on the lineage of jazz from his grandfather, Roy Haynes), dazzling sax, flute, bass clarinet artist Tim Garland, and rising guitarist sensation Charles Altura.
The Great Artist Gala, St. Cecilia Music Center's major fundraising event of the year, kicks off the 2014 / 2015 season that will also include multiple concerts within the Chamber Music Society of Lincoln Center Series, the Jazz Series and the Fresh Folk Series all featuring internationally renowned artists.
The Great Artist Gala to benefit St. Cecilia Music Center will include an elegant pre-concert dinner for sponsors and a post-concert reception for Sponsor and Benefactor ticket holders. Tickets for the concert only in C section seating are $90, Benefactor Tickets at $125 and include the concert and a post-concert reception and with CD purchases. A Sponsor ticket at $250 includes premier seating to the concert, a pre-concert 4-course sit-down dinner with wine pairing by Martha's Vineyard and the post-concert reception. A portion of the Sponsor ticket is also tax deductible as it is a donation to St. Cecilia Music Center.
I suggest that you buy your tickets early. Last year's Great Artist Series Concert with David Sanborn and Bob James sold out. Tickets for the Great Artist Gala Event and Concert can be purchased by calling St. Cecilia Music Center at 616-459-2224 or visiting the box office at 24 Ransom Ave. NE. Tickets can be purchased online at www.nyc2gr.com or www.scmc-online.org.