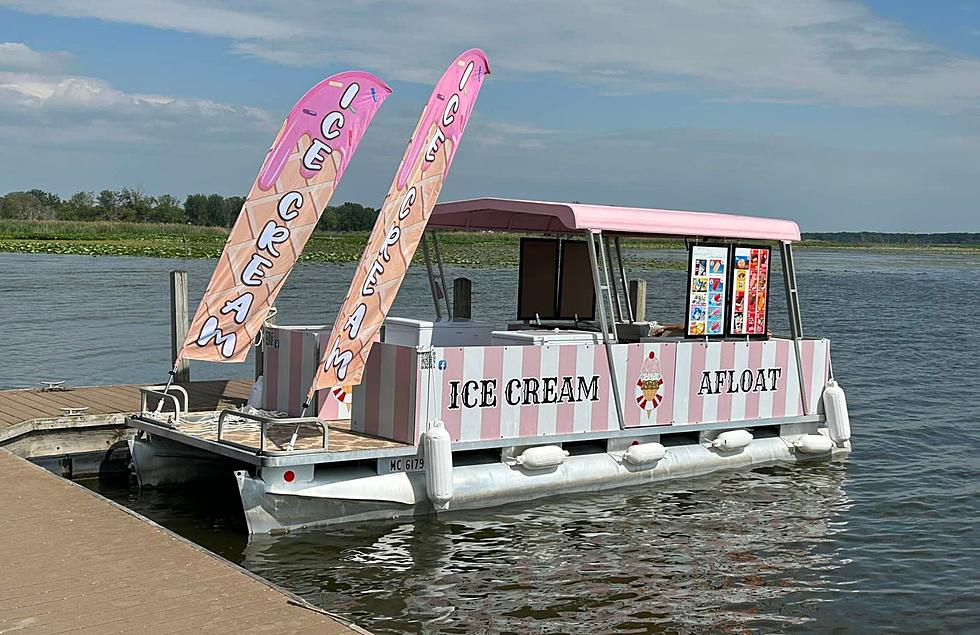 That's A Sweet Job: Grand Rapids Couple Starts Ice Cream Boat Business
Credit: Ice Cream Afloat via Facebook
Two of the best things about Summertime in West Michigan is cooling off in the water when it gets hot. And enjoying some ice cream.
Now those two have come together with this West Michigan small business.
Grand Rapids Couple Starts Ice Cream Boat Business
If you hit the water this summer in West Michigan you might do a double take when you see this on the water.
Newlyweds Megan Ward and Isaiah Kinney recently moved to Michigan from West Virginia looking for a new start.
They decided to open up the first of its kind in West Michigan ice cream boat.
Megan is a former school teacher and loves that she still gets to interact with the young kids.
Her husband works during the week at the Kellog factory in Wyoming.
But when the weekend comes the couple hits the waters of West Michigan serving up some ice-cold tasty treats.
The couple told says they can't make it 20 feet without kids waving them down and parents honking the boat horn to flag them down.
Ice Cream Afloat has already been to several West Michigan lakes this summer
Muskegon Lake 
Spring Lake
Ice Cream Afloat will be all over the West Michigan waters this summer.
You can find out where they're going to be each weekend by checking out their Facebook page
If you're looking for some great Michigan beaches to cool off at this summer and bring your dog along with you then check out these pet-friendly beaches.
Bring Your Pet And Enjoy These 20 Pet Friendly Michigan Beaches
There is no need to leave your pet behind. Check out these 20 pet-friendly beaches in Michigan all summer long.
These 9 Lazy Rivers Are Perfect For A Hot Michigan Summer
Summertime in Michigan is filled with endless possibilities of how you can have fun outdoors. One of the most relaxing ways to have fun is to go tubing down a river in Michigan. These are 9 lazy rivers that are perfect for a hot Michigan summer.
25 Things Michigan Is Known And Famous For
Michigan is known as the Motor City and is home to Motown. But that just scratches the surface of what the Mitten state is known and famous for.
More From 100.5 FM The River