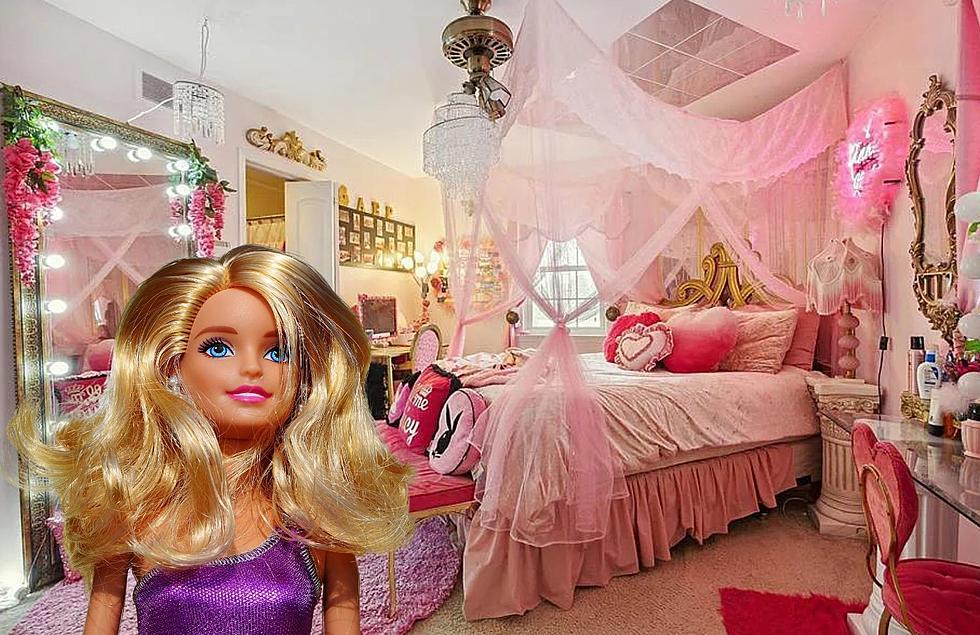 Wanna Live Like A Barbie Girl? This Ann Arbor House Is For You
Credit: Canva / Zillow
What little girl growing up didn't want a Barbie Dream House?
I remember several of my cousins growing up being so excited when Santa left them one under the Christmas tree.
What Comes With A Barbie Dream House?
The Barbie Dream House first was introduced in 1962 and since then has added more and more things for young kids to play with.
The house is three stories high with eight bedrooms.
The Dreamhouse comes with various features such as a working elevator, pool with slide, carport, home office, and more
The
Dreamhouse
also includes 70+ accessories such as furniture, household items, and a puppy.
If you've always dreamed of being a Barbie girl in the Barbie world this house is for you
Recently a condo in Ann Arbor, Michigan has gone on the market and it's giving off some major Barbie Dream House vibes.
Barbie Dream Home For Sale In Ann Arbor Has Gone Viral
Annie Penta recently listed her condominium for sale in Ann Arbor.
From the outside, it looks like a perfectly normal condo.
For the asking price of $315,000, you would get the following
electronic retractable awning
This house is full of bright colors and comes with tons of personality.
Even if you're not a Barbie fan you have to step back and admire how much work has gone into making this house into a Barbie Dream House.
Wanna Live Like A Barbie Girl? This Ann Arbor House Is For You
This house in Ann Arbor is an adult-size version of a Barbie Dream House.
Check It Out: Michigan Home Comes With An Indoor Basketball Court
This house has it all including an indoor basketball court, tennis court, pool, game room, library and so much more.
Indiana Home Has A Bowling Alley, Giant Swimming Pool and 14 Bathrooms
This house could hold an entire family and some friends. Located in Zionsville, Indiana it's on the market for just under $7,000,000. It comes with 8-bed rooms and 14 bathrooms. Let's take a look