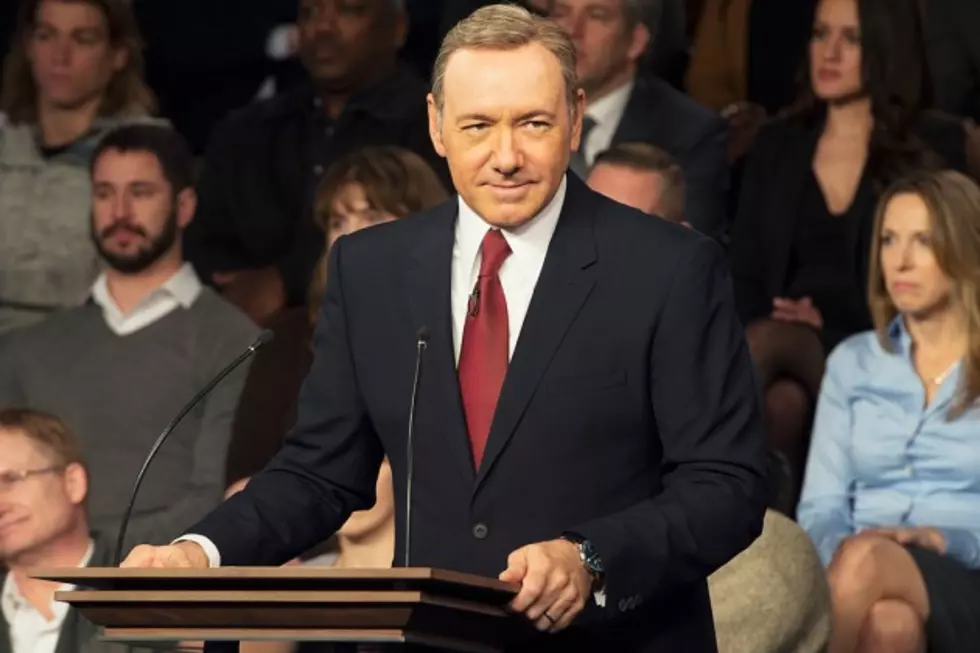 'House of Cards' Season 3 Leaks on Netflix Early
Netflix
Frank Underwood didn't exactly make it to the White House on honest terms, but 'House of Cards' season 3 has some explaining to do of its Netflix arrival. The Kevin Spacey political drama briefly made an appearance on Netflix's streaming platforms well in advance of its February 27 premiere, so what does Francis have to say for himself?
Late Wednesday afternoon, word started to spread on social media that 'House of Cards' season 3 was mysteriously available to stream, though curiously only 10 of the 13 episodes. Netflix managed to correct the leak and pull the season 3 episodes inside of an hour, though many were at least privy to screenshots of the episode descriptions, or continued streaming of a current episode without refreshing.
Witty as ever, the show's Twitter account issued a decidedly Frank Underwood explanation:
Elsewhere, Here's how Netflix previews the third term of its Emmy and Golden Globe-attracting drama:
Created by Golden Globe and Emmy-nominated showrunner Beau Willimon, the critically acclaimed drama starring Golden Globe® winners Kevin Spacey and Robin Wright, returns to Washington with the stakes now higher than ever. President Underwood fights to secure his legacy. Claire wants more than being First Lady. The biggest threat they face is contending with each other.
Streaming in 4K, 'House of Cards' third term in office will see 'Sons of Anarchy' star Kim Dickens appearing among the cast in an unspecified role, along with 'Law & Order: SVU's Jenna Sterns as a United Nations ambassador and 'Dexter''s Christian Camargo in a mysterious role. Russian band Pussy Riot has been said to make an appearance in the new season, while Tony Gilroy has joined on the creative side, and actress Elizabeth Norment (Frank's secretary Nancy) tragically succumbed to cancer during production.
It's a shame 'Daredevil' didn't leak, but what might have caused Netflix's apparent error? If nothing else, at least we can watch the trailers again!
More From 100.5 FM The River