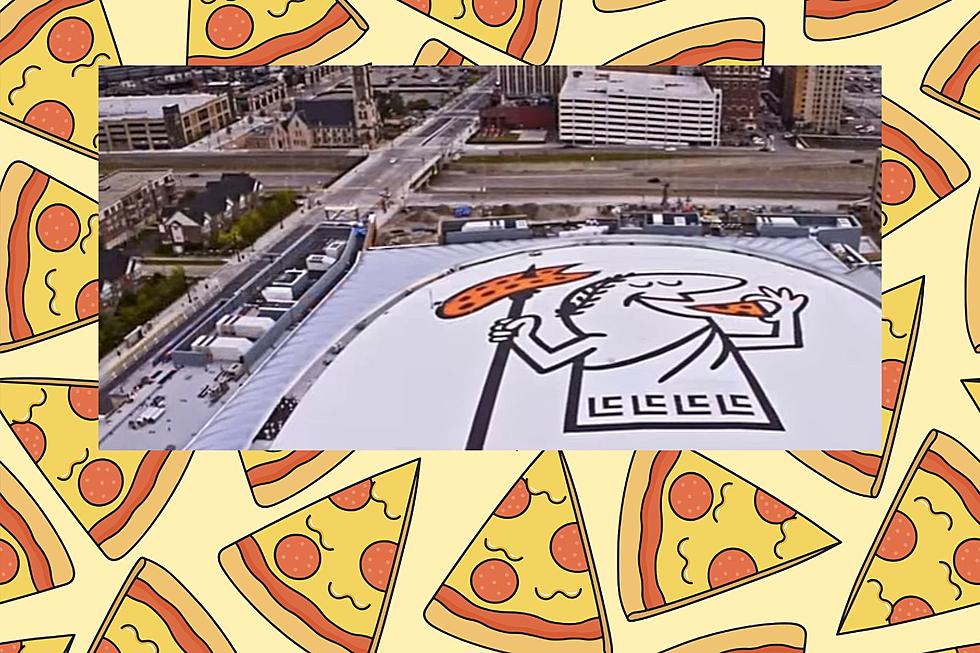 There's a Hidden Message in the Little Caesars Logo No One Notices
WXYZ-TV Detroit | Channel 7/YouTube + Canva
It all started with the Little Caesars "Pizza-Pizza Guy" on the roof of the new Red Wings Arena in downtown Detroit. There's a hidden message in the logo that I've never spotted before. Can you see it?
There are many famous hidden messages in logos. There's a "MOM" in the necklace worn by "Wendy." Of course you know about the hidden arrow in the Fed Ex logo - once you see it, you can never un-see it.
So what is the hidden Little Caesars message?
...
Want a hint? It's in his toga. Those lines aren't random. Look closely. LC LC LC LC for Little Caesars.
How has no one ever noticed this before? It feels as if we've stumbled on some arcane piece of hidden pizza knowledge.
Want to see the most gigantic Little Caesar logo around? WXYZ-TV in Detroit reported on a controversy surrounding the roof of the new arena sporting the humongous logo.
Little Caesars is certainly known for their inventiveness as a chain. Of course, they are the innovators of Pizza Pizza. They also once brought the world Pizza By the Foot and a deep dish coney pizza that was only available at one location in Detroit.
There's more logo magic that companies use to market themselves. Check out these iconic logos and how they've changed.
KEEP LOOKING: See what 50 company logos looked like then and now
More From 100.5 FM The River